Record, Notable Dips for L.A. in 2017 Visitor Counts
Friday, January 12, 2018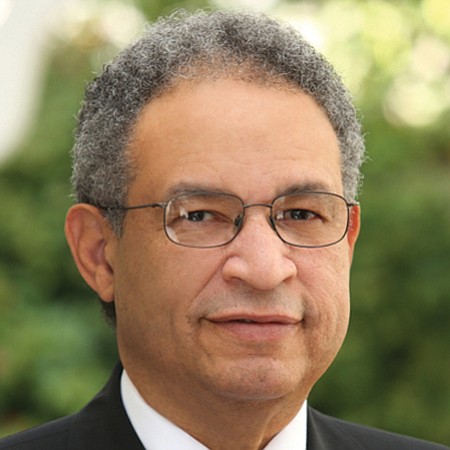 Los Angeles County's hospitality industry set records with 48.3 million visitors and at least $22 billion in direct spending last year, but the new mark didn't come without some weak spots.
L.A. notched a 2.2 percent increase in visitors overall, and a 0.9 percent hike internationally, according to Los Angeles Tourism & Convention Board, a municipal agency.
That offset a 2.8 percent drop from Mexico – the biggest single market for international visitors, with 1.7 million last year. Also down was total count from various markets of the Middle East – a 14 percent dip to about 140,000 visitors.
Tourism Board Chief Executive Ernest Wooden, Jr. said some of the declines in traffic from both Mexico and the Middle East might have stemmed from instances of harsh rhetoric "from the rest of the U.S."
President Donald Trump and some of his administration's policies – such as talking of building a wall on the U.S.-Mexico border and a broad travel ban applied to would-be travelers from seven countries in the Middle East – have likely shaken up some would-be visitors.
The tourism board had projected an even greater decrease for Mexican visitors but said its "Everyone is Welcome" international marketing campaign helped blunt the trend. The campaign launched last April and drew a significant portion of its online traffic from Mexico, helped stave off further losses.
"Earlier in the year, we were a little bit concerned given the messages being communicated around the world," said Wooden. "We jumped on the negative messaging because we thought it could be a pretty serious threat."
The county fared better than the rest of the U.S., which saw an almost 8 percent fall-off in Mexican tourists and about a 10 percent drop in Middle Eastern tourists, according to Tourism Economics.
Australia was the only other country to produce fewer visitors to L.A., and that was likely due to reduced airline capacity at Los Angeles International Airport, and currency exchange issues, the board noted.
The number of visitors to L.A. County has been on an upward trajectory since the Great Recession.
International visitors have an outsized effect on tourist spending—they make up only about 15 percent of all visitors to the county but tend to spend more on average.
The most recent data available estimates average spending by international visitors at $918 per visitor compared with $567 for their domestic counterparts.
A key reason for the higher spending is longer stays—an average of 7 nights compared with 3 nights for domestic tourists.
International and domestic visitors together accounted for the estimated $22 billion in direct spending on hospitality and related businesses in the county, including hotels, restaurants, car rentals and retail, among others.
L.A. County is particularly favored by visitors from China, a group that totaled a record 1.1 million last year. That continued a trend started in 2016, when L.A became the first metropolitan area in the U.S. to reach 1 million Chinese tourists.

"We do know that a lot of visitors are coming from countries which are not affected by the travel ban," said Steven Cheung, president of the World Trade Center Los Angeles. "We continue to see an increase in visitors from China because their economy is doing well."
L.A.'s overall performance on the international market ran counter to national trends. Spending by international travelers throughout the U.S. in 2017 was down 3.3 percent in November compared to the same point the previous year, according to a report released by the U.S. Commerce Department last week.
The decrease equals a loss of $4.6 billion spent in the U.S. economy and 40,000 jobs, according to the U.S. Travel Association.
Cathy Reynolds, manager of media relations at the U.S. Travel Association, said in an email that Los Angeles was "bucking the trend."
International impact
The dips for L.A. on travelers from Mexico and the Middle East hit a couple of traditional sweet spots for businesses here.
Guests from the Middle East have been a welcome chunk of business for the restaurants run by West Hollywood-based Innovative Dining Group, which includes BOA Steakhouse and Sushi Roku.
The travelers often come in large groups of 15 to 20 and after 10 p.m., when the dinner rush is over, said partner Lee Maen. In fact, Innovative Dining Group's concepts are so popular that the company opened locations overseas including Abu Dhabi.
But this past summer, when business typically would have spiked from visitors from countries such as Saudi Arabia, the United Arab Emirates and Qatar, the company's L.A. and Orange county restaurants instead saw it plummet about 80 percent, Maen said.
While Maen noted sales are down at his Middle Eastern locations, perhaps due to lower oil prices, he felt politics affected his Middle Eastern business at the local restaurants.
"I don't want to make a political statement," Maen said. "(But) if I was them, it seemed like we (the U.S.) were closed for business. Sitting at home in Saudi Arabia, I would feel like they (the U.S.) don't want me there."
HI Los Angeles Santa Monica Hostel hosts tens of thousands of visitors from all around the world each year.
But last year, it saw a drop in guests from both Mexico and the Middle East.
General Manager Kimberly Turner said Mexican visitors dropped to 210 last year from 421 the prior year. And Middle Eastern visitors decreased by about a third to 209 visitors from 286. Overall occupancy did fall because some rooms were renovated, she added.
"But I was still pretty surprised that our Mexican visitors were cut in half," Turner said.
One group from Sweden, which included Middle Eastern refugees, cited the travel ban and cancelled their reservation last month, Turner said.
L.A. Tourism's Wooden said the organization will continue to reach out internationally, including through its offices in Dubai and Abu Dhabi. As part of its "Everyone is Welcome" campaign, the board released a commercial last year which it said market research firm ORC International Inc. showed had been received well in Mexico and other places.

Ernest said he still believes the county is on track to meet its goal of welcoming 50 million visitors by 2020, pointing to upcoming developments including the George Lucas Museum and new stadiums.
For reprint and licensing requests for this article, CLICK HERE.