L.A. Gets Bulk of State's Global Trade Traffic
$44.6B in import-export over 12-month period accounts for 2/3 of total
Friday, January 12, 2018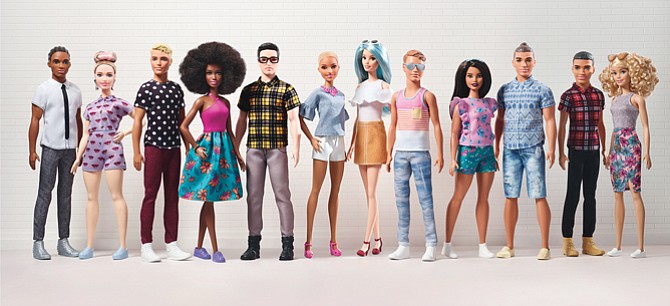 The most recent data from the U.S. Census Bureau shows that trade through Los Angeles County in November totaled $44.7 billion, a 10.2 percent increase over the same period a year ago.
The numbers, which include the Ports of Los Angeles and Long Beach as well as Los Angeles International Airport, included $10.6 billion in exports and about $34 billion in imports. The 12-month period ended in November, the most recent data available, saw California handle 18.5 percent of the nation's trade, about two thirds of the total going through L.A. County, according to the California Center for Jobs and the Economy.

"The county's share exceeded every state other than Texas," Michael Kahoe, a spokesman for the group said via email.
The center is an arm of the California Business Roundtable, a non-partisan association made up of some of California's largest employers, including Westwood-based real estate firm KB Home and Oakland-based Kaiser Permanente, among others.
Kahoe noted that the county's share of total trade through the nation's ports has rebounded from lows during the Great Recession but still trails the all-time high import and export numbers of 2003 and 2004.

"This recent growth, however, reflects the importance of trade activities to jobs, especially middle class wage blue collar jobs, within the county," he said.
Top products exported from L.A area ports in November included electric machinery parts such as sound and television equipment. Electric machinery parts were also the lead imported products. The top three export destinations from the twin ports were China, Japan and Hong Kong, while the top three countries for imports were China, Japan and Vietnam.
California increased the amount of U.S. goods through its ports to 18.5 percent from 18.3 percent in November, 2016.
Ports Proposals
The Ports of Long Beach and Los Angeles are asking for proposals for new technology that can reduce emissions from non-container shipping vessels such as tankers and vehicle carriers.
The technology advancement program is offering a combined $1 million - $500,000 from each port – to companies that can demonstrate one or more cost-effective technologies for eliminating at-berth emissions, port officials said. Program funding will cover up to half of a project's cost, and companies have to fund the rest of the expense.
Proposals are due by Tuesday, Feb. 27.
Mattel Update
Analysts have lowered expectations for El Segundo-based toymaker Mattel Inc. in anticipation of the company's fourth-quarter earnings.
"On December 12th, we lowered our fourth-quarter expectations to $0.24 per share from $0.42; consensus has come down to $0.26 but we think as low as $0.09 could be possible," Linda Bolton Weiser, senior analyst at Great Falls, Mont., financial firm D.A. Davidson Equity Capital Markets, wrote in a research note.
Weiser said that the overall toy industry experienced a relatively weak holiday season. Her anecdotal in-store observations noted some Mattel brands, such as Barbie and Fisher-Price, were nearly sold out — but that wasn't necessarily a sign of strength.
"We think this could be due to management's objective to 'end the year clean' and not over-ship in 4Q," she said.
Mattel had a tough 2017.
The company laid off 70 employees in December, according to a state-required layoff notice filed with California's Employment Development Department. The move followed its third-quarter $603 million net loss, a 355 percent decrease compared to the $236.3 million profit from a year ago, and the quarter's 13 percent drop in revenue to $1.56 billion.
The toy maker said a key reason for its poor financials was the bankruptcy of toy retailer Toys R Us Inc. as well as weak demand across its core products, including Barbie, Hot Wheels, Monster High and Thomas & Friends.
Staff Reporter Shwanika Narayan can be reached at snarayan@labusinessjournal.com or 323-556-8351.
For reprint and licensing requests for this article, CLICK HERE.