Rent Control Initiative Could Give Cities More Say
AIDS Foundation's Michael Weinstein pushes for signatures
Friday, January 5, 2018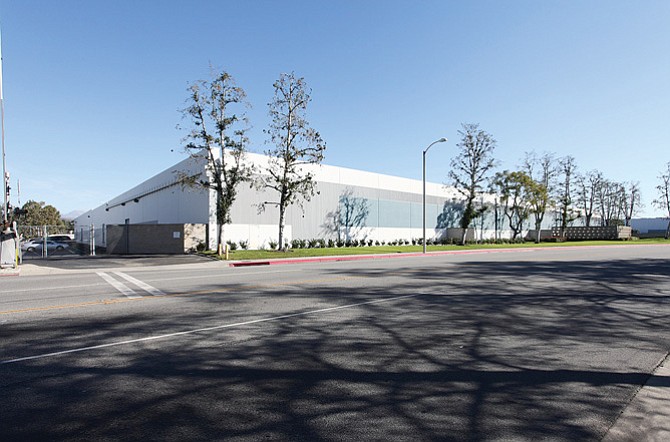 A battle royal between landlords and renters may be gearing up on California's ballot this year. A proposed statewide ballot initiative that would grant cities and other local governments greater authority to enact rent control on residential property is in the works, Secretary of State Alex Padilla announced last month.
The initiative would repeal state law that currently restricts the scope of rent control ordinances for cities that implement the practice.
The measure's proponents, which include AIDS Healthcare Foundation President Michael Weinstein, have been permitted to begin collecting the state-required signatures of 365,880 registered voters, or 5 percent of the total votes cast in California's 2014 gubernatorial election, the most recent one, to put the initiative on the ballot. Supporters have until June 25 to submit the signatures to Los Angeles County officials.
Dramatic spikes in rent – especially in major cities such as Los Angeles and San Francisco – have been cited by housing advocates as driving an increase in homelessness as well as for pushing potential homebuyers to find more affordable housing out of state.
Median rental rates rose 4.3 percent statewide last year, according to real estate website Apartment List. Wages grew by 3.6 percent in the greater Los Angeles area over the same period, the Bureau of Labor Statistics said in September.
An October study by the University of Southern California and Beacon Economics in Los Angeles predicted average monthly rents in Los Angeles County will increase by $136 over the next year, or more than 6 percent, according to the study.
That would come on top of the $2,300 median monthly rent that real estate price tracker website Zumper reports for a newer one-bedroom apartment in the city of L.A. The site also names Los Angeles as the nation's fifth-most expensive rental market. Five of the nation's 10 most expensive rental markets are located in California, Zumper said.
Weinstein has supported and driven other controversial ballot initiatives, including Proposition 61, which sought to lower prescription drug prices paid for by state agencies that state voters rejected, and last year's anti-development initiative Measure S, which was rejected by voters in the city of Los Angeles.
Blackstone's Industrial Buy
New York-based real estate hedge fund Blackstone Group is now the owner of Fullerton Road Industrial Park in City of Industry as part of its $500 million purchase – $113 a square foot— of a 4.4-million-square-foot industrial portfolio of warehouses and distribution centers.
The 38-property bundle, spread across 200 acres, was sold by Principal Real Estate Investors of Des Moines, Ia., according to CoStar Group Inc.
The acquisition of the park at 18175 E. Rowland St. highlights continued demand for Southern California industrial properties.
The demand for industrial property also is reflected in rapidly rising lease rates for the overall Los Angeles market. Average asking industrial lease rents climbed to 79 cents per square foot in last year's third quarter, a 9 percent increase from a year earlier, according to CBRE Group Inc. in Los Angeles. The increase came even with a slight increase in the still-tight vacancy rate, which was up by 30 basis points year over year to 1.3 percent at the end of last year's third quarter.
Industrial land values have tripled since the Great Recession, according to Chris Tolles, a director at Cushman & Wakefield. The high cost of land in Los Angeles County, coupled with capital gains taxes land owners could incur if they sell their properties without buying another property within the time frame required by the IRS, and legal and regulatory requirements for industrial development, contributes to the high demand, Tolles added.
Professional services firm PwC listed industrial real estate as the top-ranked property sector for the fifth consecutive year, with a note that some barriers to entry make it easier for bigger investors to maneuver the market these days.
Staff Reporter Ciaran McEvoy can be reached at cmcevoy@labusinessjournal.com or (323) 556-8337.
For reprint and licensing requests for this article, CLICK HERE.