Human Resources, Staffing & Employment: HR Pros Claim Today's Workplace Leave Policies are Behind the Times
Custom Content by the Los Angeles Business Journal
Tuesday, January 2, 2018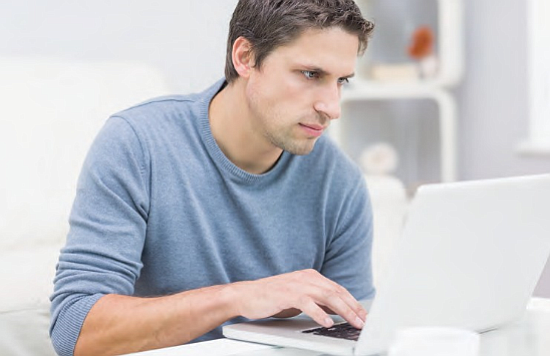 Human Resources Professionals say the Workflex in the 21st Century Act is the solution
Public policy on paid leave and workplace flexibility options is behind the times, the Society for Human Resource Management (SHRM) testified this month during a subcommittee hearing on workplace leave policies and their impact on job providers and working families.
Angie Schaefer, vice president of human resources at Safety National in St. Louis, who testified on behalf of SHRM's 285,000 member organizations before the U.S. House Subcommittee on Health, Education, Labor, and Pensions, explained that there are numerous challenges with today's approach to workplace policy, including compliance with a patchwork of state and local laws and one-size-fits-all paid sick leave mandates.
Schaefer explained that, "This fragmented set of rules presents a compliance effort that is costly to my business. For example, we had to implement an entirely new payroll system to account for varying accrual and roll-over rules. This effort has been particularly time consuming and difficult as these laws require our outside legal counsel to interpret the various leave laws to ensure that our policies are in compliance."
Schaefer said that the Workplace in the 21st Century Act, which was recently introduced in Congress and developed with SHRM's guidance, provides a solution that works for both employers and employees and expands "paid leave and workflex options regarding when, where and how work is done, while accounting for differences in work environments, employer size and industry."
UNDER THIS LEGISLATION:
1. Employers can voluntarily offer a plan that provides their employees a federal standard of paid leave and options for flexible work arrangements such as telecommuting or compressed work schedules.
2. Both full-time and part-time employees who opt into this plan would receive guaranteed paid leave that exceed all state and nearly all local mandates.
3. Strong anti-retaliation protections are provided for employees. Employers are prohibited from taking adverse action against any employee based on the employee's request for leave or any other benefits provided in plan.
In closing Schaefer said, "This legislation allows [my company] to treat all employees with consistency across all of our offices and would ease the administrative burden we face within our payroll system."
The Society for Human Resource Management (SHRM) is the world's largest HR professional society, representing 285,000 members in more than 165 countries. For nearly seven decades, the Society has been the leading provider of resources serving the needs of HR professionals and advancing the practice of human resource management. SHRM has more than 575 affiliated chapters within the United States and subsidiary offices in China, India and United Arab Emirates. Visit shrm.org for more information.
For reprint and licensing requests for this article, CLICK HERE.