Human Resources, Staffing & Employment: A Holiday Stocking for California Businesses - Treats or Lumps of Coal Heading into 2018
Custom Content by the Los Angeles Business Journal
Tuesday, January 2, 2018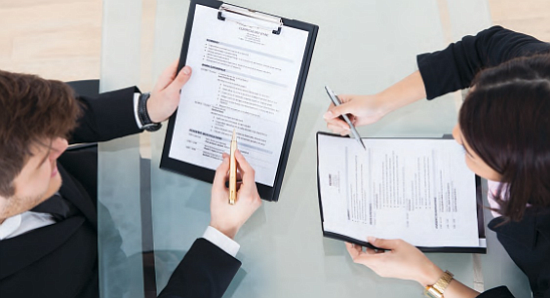 In 2018, California businesses will continue to face an array of challenges in the workplace arising from new state laws, on-going compliance with wage and hour and EEO laws, and managing threats of litigation from regulatory agencies and private litigation. This article highlights some of these key challenges.
NEW CALIFORNIA STATE LAWS THAT WILL AFFECT THE WORKPLACE IN 2018
Below are highlights of select California state laws that will affect the workplace in 2018.
• SB 3 – Minimum Wage Increase: California's minimum wage for employers of 26 employees or more will increase from $10.50 to $11.00, and California's minimum wage for employers of 25 employees or less will increase from $10.00 to $10.50. The minimum annual salary for exempt employees will also increase: $45,760 with businesses of 26 or more employees; and $43,680 for business of 25 employees or less.
• AB 1701 – New Wage Liability for Direct Contractors: Direct contractors will now be liable for debt owed to wage claimants, such as wages, by subcontractors at any tier.
• SB 63 – Baby Bonding for Eligible Employees of Small Employers: Protected baby bonding leave (12 work weeks) will be extended to eligible employees of small businesses with 20-49 employees.
• AB 1008 – "Ban the Box": This law imposes substantial restrictions on employers with five or more employees when requesting and considering criminal history when making employment decisions, such as prohibiting those employers from seeking conviction history on an employment application.
• AB 168 – Limitations on Seeking and Using Applicant Salary History: As a general rule, employers will not be able to rely on or seek an applicant's salary history in determining whether to offer employment.
• SB 306 – Increased Retaliation/Discrimination Investigative Authority for the California Labor Commissioner: The California Labor Commissioner will have increased authority to investigate an employer suspected of retaliation/ discrimination, without first needing to receive a retaliation/discrimination complaint.
• AB 46 – Clarification that Public Entities are Included as "Employers" under California's Equal Pay Law: This law, effective October 14, 2017, clarified that public and private entities are considered "employers" for purposes of California's equal pay laws.
• AB 1710 – Increased Discrimination Protections for Service Members: This law will make it illegal to discriminate against service members with respect to employment terms, conditions, or privileges.
• AB 450 – Restrictions on Employer Cooperation with Federal Immigration Enforcement Authorities and I-9 Checks: This law prohibits employers from giving consent to immigration enforcement officers without a warrant to enter any non-public areas of the workplace, except as required by federal law. Employer generally also may not voluntarily consent to immigration enforcement officials' request for access to employee records except as authorized by federal law. Employers will have to provide notice to certain employees that are the subject of immigration agency inspection, and employers may not re-verify employee eligibility of a current employee at a time or in a manner not required by federal law.
Prev Next
For reprint and licensing requests for this article, CLICK HERE.