Tri-Cities: Hot Office Market
Friday, February 23, 2018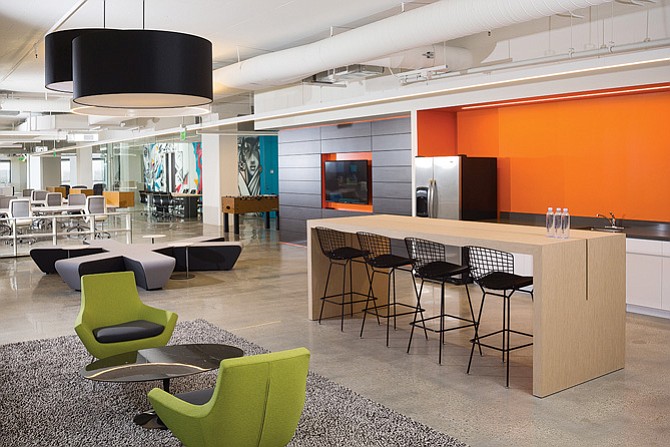 A spate of major deals has made the Tri-Cities market the hottest spot for real estate in Los Angeles County.
It's a trend that's pushed the Burbank-Glendale-Pasadena area past West L.A. and Hollywood in terms of recent deal flow.
The most recent example was the sale of a nearly 878,000-square-foot Glendale bundle – including two Class A buildings – 801 N. Brand Blvd. and 700 N. Central Ave.
Downtown-based CBRE Global Investors Ltd. bought the portfolio from New York hedge fund Blackstone Group for $122 million at the end of 2017.
Blackstone was on the buying end as recently as September, paying $1.7 billion for a portfolio of Burbank office buildings controlled by Santa Monica-based Worthe Real Estate Group. The deal included the Pinnacle I and II, a pair of buildings on West Olive Avenue with tenants Warner Bros. Entertainment Inc., Warner Music Group, Fox Twentieth Television, iHeartMedia Inc. and Morton's The Steak House.
Another jewel in the package was The Pointe at 2900 W. Alameda Ave. The nearly 500,000-square-foot building houses KCET-TV, Legendary Entertainment and DC Comics.
Blackstone also purchased 3500 W. Olive Ave., where major tenants include Worthe, Turner Entertainment and Shamrock Holdings Inc.
The Blackstone bundles were not the only recent Tri-Cities deals to raise eyebrows. Rockpoint Group bought the 315,410-square-foot Pasadena property at 177 E. Colorado Blvd. — where AT&T Inc. leases three floors for a combined 73,333 square feet — from Saunders Property Co. last September, for $161.5 million.
ACCO Engineered Systems acquired 888 E. Walnut St., a 235,000-square-foot Pasadena property from JP Morgan Chase & Co. in January, for a reported $112 million ($477 per square foot). The mechanical engineering firm will move from Glendale to occupy about 130,000 square feet of the 2005 building alongside OpenX, Citibank and CenFed Bank. This Pasadena address is no stranger to scorching deals: In 2007, JP Morgan had purchased 888 E. Walnut from developer IDS Real Estate Group for $127 million ($543 per square foot).

"Pasadena is based on tradition but emerging from technology," said Natalie Bazarevitsch, senior vice president of CBRE advisory and transaction services (see related story, page 1).
Boston-based Intercontinental Real Estate, meanwhile, bought the 180,200-square-foot Connexion Burbank at 303 N. Glenoaks Blvd. for about $125 million, while other notable transactions in the city included the multi-property portfolio at 700 Allen Ave. ($10.9 million), 2720 W. Magnolia Blvd. ($1.95 million) and 127 S. Glenoaks Blvd. ($1.5 million).
Prev Next
For reprint and licensing requests for this article, CLICK HERE.