DroneBase Nets $12M in VC Funds, Expands Augmented Reality Feature
Friday, February 23, 2018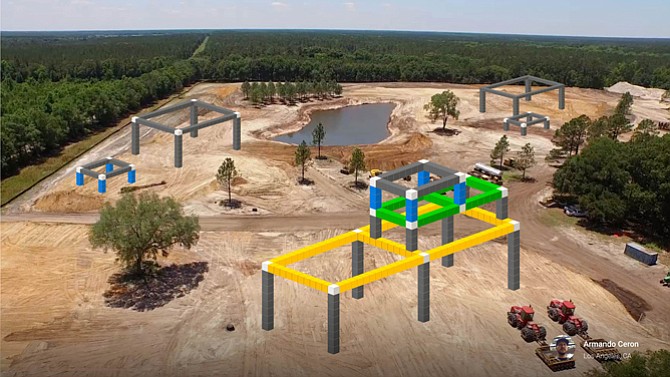 Online drone services marketplace DroneBase of Santa Monica raised a $12 million round Feb. 15 and announced the testing of an advanced version of its augmented reality feature called AirCraft Pro.
Union Square Ventures and Upfront Ventures co-led the round, alongside drone maker DJI and new investors Hearst Ventures and Pritzker Group. The four-year-old company was incubated by Y Combinator and this latest financing brings its total funding to more than $17 million.
DroneBase's core product is an online listing of drone operators for hire. Third-party drone pilots on the company's platform have completed more than 100,000 missions for customers in industries, such as real estate, insurance, telecommunications, construction and media, the company said. The network has active pilots in all 50 states and in more than 60 countries.
DroneBase also announced plans to expand its operations into additional software services. The firm aims to eventually resell data and images of properties that operators on its platform are collecting.
In November, the company launched its AirCraft Pro feature, which is designed to overlay 3-D images onto the camera-feed of a drone. Early versions of the feature available to the public are rudimentary and allow users to overlay digital building blocks onto specific physical locations, giving a drone the ability to fly around virtual objects.
Dan Burton, co-founder and chief executive of the startup, said the company is also beta testing with a few companies the ability to overlay computer-aided-design renderings of buildings onto images captured by drone cameras.
"Whether you are using (augmented reality) for real estate or construction, it is really helpful to understand what it looks like in the context of the final building," he said.
– Garrett Reim
For reprint and licensing requests for this article, CLICK HERE.