Affordable Homes Elude Even High Earners
L.A. tech workers face heavy mortgage costs for properties close to offices
Friday, February 23, 2018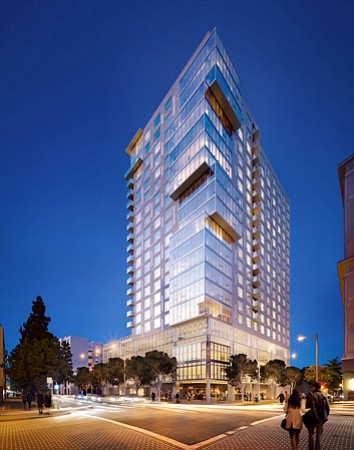 Home prices in some parts of Los Angeles County are outpacing the salaries of even tech engineers, according to a study by Los Feliz-based online real estate brokerage Open Listings.
The average pay for engineers at four major, locally-based tech companies fall short of the standard rule for lenders that house payments should not take up more than 28 percent of gross income, according to Open Listings.
The report by the online real estate brokerage used data on median home prices within a 20-minute commute from company offices as a basis for the study, assuming a 30-year mortgage with a fixed rate of 4 percent, with property taxes figured into the estimates.
Given the Open Listing parameters, however, an engineer at Santa Monica-based Hulu, who earns the average annual salary of $129,000, would pay more than $4,700 in monthly mortgage payments and taxes, or 44 percent of their monthly income.
A mortgage within a 20-minute commute would cost an engineer at West Hollywood-based Tinder about 40 percent of their income – or nearly $4,200 per month on a $125,000 annual salary, according to Open Listings.
Actress Jessica Alba's Honest Co., which is Playa Vista based, has engineers earning $123,000 per year. They would have to spend 37 percent of their monthly incomes on housing costs to stay within a 20-minutes commute.
Rounding out the list is Hollywood-based BuzzFeed, whose engineers earn $154,000 but would pay about 29 percent of their monthly gross incomes, or just over $3,700 on housing.
"Highly paid engineers who are being recruited out of city and out of state are having difficulties finding affordable homes near their workplace," said Judd Schoenholtz, founder and chief executive officer of Open Listings.
Local tech engineers who can stay within the 28-percent rule and the 20-minute commute included employees of Snap Inc., who shell out 21 percent of their $252,000 annual salaries on housing each month. Netflix Inc. engineers would pay 16 percent of their monthly income to keep commutes within 20 minutes of the company's Hollywood offices. Their annual salaries are $264,000.
The best ratio belongs to engineers at Space Exploration Technologies Corp. who work in the affordable (by Southern California standards) city of Hawthorne, where the median home price was around $493,000 within a 20-minute commute. SpaceX engineers spent 15 percent of their monthly incomes on housing (see related report and graphics on page 5).
SF Condo Specialist on Fig
San Francisco-based condominium sales and marketing company Polaris Pacific has opened its first local office, leasing more than 3,000 square feet of office space downtown on the 25th floor of 777 S. Figueroa St. as it seeks to expand its footprint in Los Angeles.
Mike Akerly will oversee the company's local portfolio as vice president and regional manager. Project Director Christina Milovancev and Marketing Director Kara Schultz will handle supporting sales and marketing efforts locally.
Rachel Weaver, new business development manager, has relocated from Polaris Pacific's San Francisco headquarters to help grow the company's Southern California portfolio.
"Our enhanced footprint in this market will be a tremendous benefit to our developer clients who rely on us," Akerly said in a statement.
Locally, Polaris Pacific has two projects in the works – a 140-unit building at 1150 Wilshire Blvd. in Westlake and a 208-unit tower at 1130 S. Hope St. in downtown. The company also is working on the sales and marketing for Pasadena's West Grove, a 23-residence condo community under construction.
The company previously marketed luxury condos at Ten50, a 25-story building at 1050 S. Grand Ave. in downtown's South Park neighborhood where residences range from 679 square feet to 1,380 square feet in size.
Calmwater Closes 3rd Fund
The trilogy has concluded.
Westside-based commercial real estate lender Calmwater Capital has closed its third fund, U.S. Real Estate Credit Fund III, with $636 million in total commitments, the company has announced.
The plan for the fund is to follow its two predecessors, focusing on originating $5 million to $50 million loans where financing requires urgency or complexity and which have the potential to earn higher returns, the company said.
Calmwater said it already invested in 44 loans from this particular fund as of last month.
Calmwater was founded in 2010 as Karlin Real Estate Lending but changed its name five years later.
Staff reporter Ciaran McEvoy can be reached at cmcevoy@labusinessjournal.com or (323) 556-8337.
For reprint and licensing requests for this article, CLICK HERE.