Affordable Homes Elude Even High Earners
L.A. tech workers face heavy mortgage costs for properties close to offices
Friday, February 23, 2018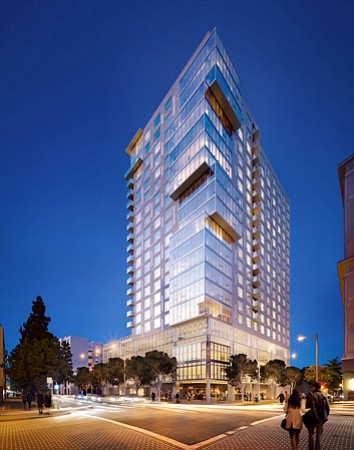 Home prices in some parts of Los Angeles County are outpacing the salaries of even tech engineers, according to a study by Los Feliz-based online real estate brokerage Open Listings.
The average pay for engineers at four major, locally-based tech companies fall short of the standard rule for lenders that house payments should not take up more than 28 percent of gross income, according to Open Listings.
The report by the online real estate brokerage used data on median home prices within a 20-minute commute from company offices as a basis for the study, assuming a 30-year mortgage with a fixed rate of 4 percent, with property taxes figured into the estimates.
Given the Open Listing parameters, however, an engineer at Santa Monica-based Hulu, who earns the average annual salary of $129,000, would pay more than $4,700 in monthly mortgage payments and taxes, or 44 percent of their monthly income.
A mortgage within a 20-minute commute would cost an engineer at West Hollywood-based Tinder about 40 percent of their income – or nearly $4,200 per month on a $125,000 annual salary, according to Open Listings.
Actress Jessica Alba's Honest Co., which is Playa Vista based, has engineers earning $123,000 per year. They would have to spend 37 percent of their monthly incomes on housing costs to stay within a 20-minutes commute.
Rounding out the list is Hollywood-based BuzzFeed, whose engineers earn $154,000 but would pay about 29 percent of their monthly gross incomes, or just over $3,700 on housing.
"Highly paid engineers who are being recruited out of city and out of state are having difficulties finding affordable homes near their workplace," said Judd Schoenholtz, founder and chief executive officer of Open Listings.
Local tech engineers who can stay within the 28-percent rule and the 20-minute commute included employees of Snap Inc., who shell out 21 percent of their $252,000 annual salaries on housing each month. Netflix Inc. engineers would pay 16 percent of their monthly income to keep commutes within 20 minutes of the company's Hollywood offices. Their annual salaries are $264,000.
The best ratio belongs to engineers at Space Exploration Technologies Corp. who work in the affordable (by Southern California standards) city of Hawthorne, where the median home price was around $493,000 within a 20-minute commute. SpaceX engineers spent 15 percent of their monthly incomes on housing (see related report and graphics on page 5).
SF Condo Specialist on Fig
Prev Next
For reprint and licensing requests for this article, CLICK HERE.