More Mismatches on Oscars, Box Office
Friday, February 16, 2018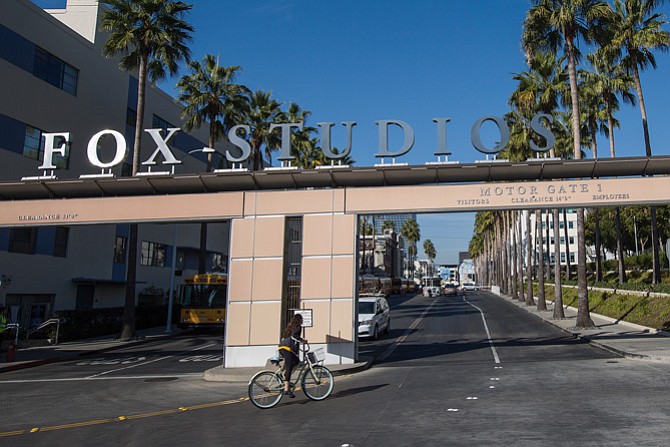 Netflix last week said that it had inked a deal with prominent Fox TV writer and producer Ryan Murphy for $300 million, according to media reports. Murphy has created hit TV shows for Fox including "Glee," "American Horror Story," and "Nip/Tuck," among others.
No. 2 Warner Brothers Entertainment Inc. in Burbank counted on its 2017 summer hit "Wonder Woman" for almost a quarter of the company's $2 billion in overall box office receipts.
Universal Pictures in Universal City jumped one spot to No. 3 with $1.5 billion in box office receipts. Lions Gate Entertainment Corp. in Santa Monica rose one spot as well to No. 6 and Paramount Pictures Corp. in Hollywood dropped one spot to No. 7.
The latest moves to streaming by Disney come as no surprise to experts.
"The last 10 years have seen an incredible transition of movie and content distribution," said Lawren Markle, spokesman for the Los Angeles County Economic Development Corp.
Markle said that with platforms such as YouTube, where creators make their own content, and the rise of streaming services Netflix, Hulu and Amazon Studios, the traditional channels for distribution had shifted considerably.

"What this also led to is more actors and actresses getting work along with a rising demand for talent managers."

His view seems to apply to another Business Journal list this week –our annual tally of talent agencies (see page 14).
The number of talent agents in L.A. County rose to 1,680 in 2017, up 7 percent from 1,570 in 2016.
A recent report by the Center for a Competitive Workforce backs the trend. According to the report, the entertainment industry grew 19.6 percent from 2006 to 2016 and much of that was fueled by the sector that includes promoters, agents and managers, which added 36,000 jobs over the decade (see related story, page 3).
No.1 on the list is Century City-based Creative Arts Agency with 400 agents and representation for talent including George Clooney, Reese Witherspoon and Will Smith.
No. 2 Beverly Hills-based United Talent Agency acquired New York's Greater Talent Network speaker's bureau in 2017, venturing into live speaking engagements.
For reprint and licensing requests for this article, CLICK HERE.
Prev Next