Leaders in Law Honorees - Attorney Awards: GARY A. MEYER
Custom Content by the Los Angeles Business Journal
Monday, February 12, 2018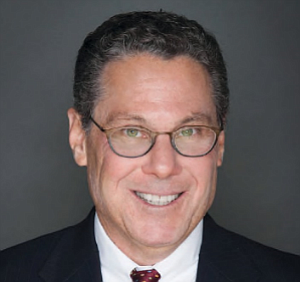 ENVIRONMENTAL ATTORNEY OF THE YEAR
Gary A. Meyer is an environmental law specialist who joined Parker Milliken in 1980, becoming a shareholder in 1986. In 1985, Meyer founded and since then has served as Chair of the firm's Environmental Law Department.
Meyer's practice includes environmental litigation, both federal Superfund as well as state court cost recovery, toxic tort and property damage matters. Meyer has defended Fortune 500 corporations, their corporate officers and public entities in numerous high profile environmental administrative, civil and criminal enforcement matters. He also has significant experience representing public entities as well as corporate and privately owned industrial and commercial property owners, tenants and manufacturers in remediation, notice and disclosure and Brownfield matters, often in the context of the buying, selling, development and/or refinancing of real property.
For over three decades, Meyer has successfully represented corporate clients in a number of California landmark environmental enforcement actions filed by prosecutorial agencies including the United States Attorney, the California Department of Justice, the Environmental Crimes Units of Los Angeles, Orange, Kern, San Diego and San Bernardino Counties, the United States Environmental Protection Agency and the California Environmental Protection Agency. Meyer's successful defense of one such action led to the California Appellate Court decision of Los Angeles Chemical Company v. Superior Court, 226 Cal.App.3d 703 (1990), which established a business' constitutional right against warrantless or nonconsensual environmental inspections.
Meyer also has vast experience in non-litigation environmental matters, advising corporate and public entity clients, their in house counsel and private property owners, lessors and lessees regarding all aspects of environmental compliance, reporting and disclosure, soil and groundwater remediation, and underground storage tank matters.
For reprint and licensing requests for this article, CLICK HERE.