Deals & Dealmakers: Fair Tries Skurt on for Size
Startup grows auto and customer inventory with recent acquisitions
Friday, February 9, 2018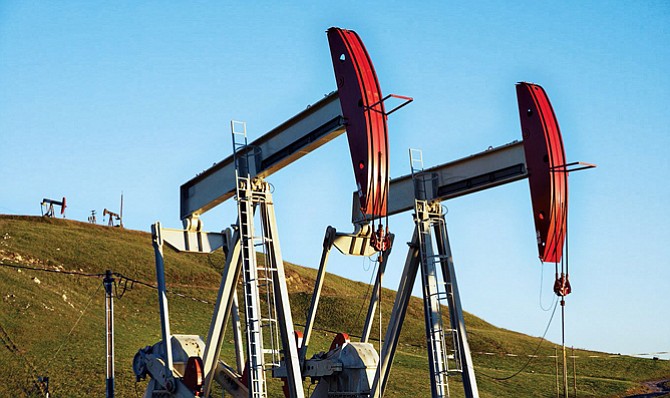 Santa Monica-based flexible car leasing startup Fair, launched by Scott Painter in 2016, continued its flurry of acquisitions last week with the announcement that it bought car rental startup Skurt for an undisclosed amount.
Skurt of Culver City, founded in 2014, has raised more than $11 million in venture capital and developed a mobile app for car rentals. The company has no automobile inventory, so it pulls from fleets of traditional rental services, and facilitates the delivery of a requested car to a customer on demand. Skurt's car rental operations will shut down as a result of the acquisition, but its entire team and its automobile fleet management software will now help manage Fair's inventory of cars, according to Painter.
"They've been focused on making sure they can get cars moved around in real time," he said. "All of that overlaps with Fair."
Fair's app allows customers to use a picture of their driver's license, bank account information and a digital signature to get approved for what amounts to a short-term car lease. Customers can order a ready-to-pick-up car from any nearby participating auto dealership in minutes and drive it on a month-to-month basis for as long as they want; returning it within five days' notice.
Fair also announced late last month that it closed its acquisition of Uber Technologies Inc.'s car leasing business, Xchange Leasing, for an undisclosed amount. Xchange leases cars to Uber drivers, so buying the division is intended to help Fair jumpstart its business, Painter said.
"Any business has to acquire customers, and that tends to be expensive and challenging," he said. "In one transaction, we are able to add 20,000 active accounts."
The startup secured offers for nearly $1 billion in debt financing in October from a group of institutional investment banks and from an unnamed investment vehicle led by venture capital firm Sherpa Capital of San Francisco. Painter said at the time the debt would allow his company to secure 50,000 cars effectively.
Fair facilitates its flexible leasing program by buying used cars, usually one- or two-years old, from dealerships and bundling most of each customer's ongoing vehicle costs, including a limited warranty, routine maintenance and roadside assistance, into a monthly payment. Customers also can buy insurance from the firm.
Private Equity Surge Expected
Law firm O'Melveny & Myers added three partners to its M&A practice in Los Angeles in response to what it believes will be an increasing number of private equity deals in Southern California.
The trio, David Smith, Robert Graffum and Nicolai Schwarz-Gondek, joined O'Melveny's office in Century City from Stradling Yocca Carlson & Rauth.
"Because we see so many funds located in Southern California, and we see nothing but growth going forward, we are expanding our capabilities in this region," said Mark Easton, head of transactions for O'Melveny & Myers in Southern California.
The firm aims to advise M&A across a variety of industries including entertainment, technology, manufacturing, real estate and aerospace. In particular, O'Melveny will be taking aim at middle market transactions, said Easton.
"Our sort of bread and butter is really in the middle market. A lot of people don't know that about O'Melveny," he said. "We are doing more transactions in the hundreds of millions of dollars than billions (of dollars.)"
The company believes it can set itself apart from the competition by focusing on being cost-efficient, especially for private equity firms dealing in large numbers of middle market transactions, said Easton.
"We are used to the private equity space, so we know what private equity clients care about and don't care about," he said. "We are able to push work down to more junior people at cheaper price points, but who are as every bit as able and smart at dealing with private equity deals."
California Resources
California Resources Corp. in Chatsworth announced Feb. 7 that it sold its stake in the Elk Hills power plant and the gas-processing facility near Bakersfield to a joint venture formed between it and an investment vehicle of Century City-based Ares Management.
The Ares group invested $750 million in the joint venture, which is named Elk Hills Power. The joint venture then distributed $739 million in cash to California Resources. In addition, funds managed by Ares and unnamed co-investors purchased from California Resources $50 million worth of stock at a value of $21.33 a share.
A long-term commercial agreement calls for CRC to purchase power and gas processing services from the joint venture.
Staff Reporter Garrett Reim can be reached at greim@labusinessjournal.com or (323) 556-8332.
For reprint and licensing requests for this article, CLICK HERE.