CUSTOM CONTENT: Manufacturers can stay competitive with more strategic IT planning
Trusted Advisors
Thursday, February 8, 2018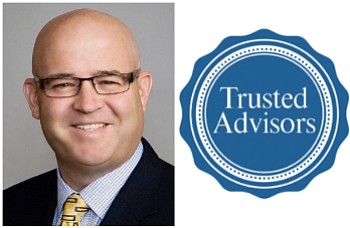 It is a common scenario… A manufacturer's legacy accounting and business management system is essentially a series of independent spreadsheets, which are difficult to maintain and often accurate for only one or two weeks. The department uses a manual process for invoicing, slowing payments. Inventory forecasting and demand planning are also performed manually, resulting in overstock of lesser-used parts and a shortage of more critical items.
These highly inefficient, cumbersome processes compromise the ability of management to make informed decisions. Sales personnel lack a clear view of current leads and opportunities; the accounting department's slow invoice payments damage vendor relationships; inventory steadily becomes obsolete.
What is lacking in such an environment is a comprehensive, integrated strategy for information technology. Contrary to the common perception that they are at the forefront of technology and innovation, however, U.S.-based manufacturers are lagging behind their non-U.S. competitors in their use of information technology.
As noted in the 2015 Manufacturing & Distribution Monitor report on information technology, U.S. manufacturers dedicate about 3.7% of revenue to IT, three quarters of which is spent on operational expenses. In its report, IT Spending and Staffing Outlook for 2017, Computer Economics found that IT spending growth is actually trailing corporate revenue growth across the board.
IT governance can be difficult at companies large and small. With limited resources, small companies may find it challenging to do more than manage the fundamentals of IT infrastructure; large companies often have to deal with multiple, discrete applications that are decades old and managed by an ever-shrinking number of people who understand them.
Ideally, manufacturers should spend 50% of their IT budgets on maintenance and 50% on strategic technology initiatives. To take advantage of the opportunities that IT offers, budgets need to increase—or priorities need to shift.
RECOGNIZING THE TECHNOLOGY SHIFT
Clearly, companies that are not utilizing technology strategically cannot maintain an advantage over their competitors for long. Manufacturers and distributors need to invest in solutions that may well revolutionize their entire technology platform. Customer expectations have changed, and organizations must update their infrastructure and systems or risk being left behind.
As collaboration and innovation technologies become more widespread, they are eliminating barriers for organizations and changing how they go to market. Systems now have sophisticated workflow capabilities that can be customized to an organization's business model and bring efficiencies to their processes that enable them to be more competitive.
TRANSFORMING THROUGH TECHNOLOGY
For reprint and licensing requests for this article, CLICK HERE.
Prev Next