CUSTOM CONTENT: Four Tax Issues Driven by Organic Growth
Trusted Advisors
Thursday, February 8, 2018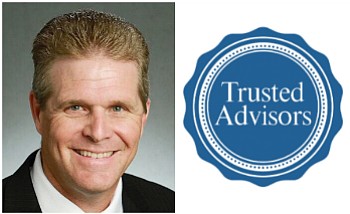 1 – LOCATION, LOCATION, LOCATION
Success often means pursuing growth outside your original operational footprint. Once you start crossing borders, whether by establishing a physical presence or by selling into new markets, your tax challenges multiply. Setting up facilities in a new state will mean new state income tax compliance issues and planning opportunities, but state tax nexus issues are increasingly fuzzy.
Physical presence issues aren't necessarily straightforward. How sales are made, where they are concluded, how products are delivered—these and other issues can affect whether you have nexus in a state for income tax purposes.
Registering to do business in a state is primarily a legal decision, but will also trigger tax obligations, so your tax team should be included in that decision. Increasingly, selling in a state may mean exposure to new taxes. In California, for example, if you exceed a certain sales volume, you could face a state franchise tax. Many cities and towns also have their own tax regimes.
Of course, if you expand overseas, things grow even more complex as issues like transfer pricing come into play. The base erosion and profit shifting (BEPS) project being undertaken by the Organisation for Economic Co-operation and Development and the leading rich and developing nations known as the Group of 20 (G 20) is driving the most significant changes to international taxes in decades.
2 – COST SEGREGATION FOR NEW FACILITIES
Whether you're expanding an existing facility or building a new one, effective cost segregation can help you significantly accelerate depreciation, which can provide a healthy bump to your cash flow. Capital expenditures categorized as buildings are depreciated over 39 years, while expenditures categorized as land improvements are depreciated over 15 years. Certain categories – machinery or office equipment – have shorter, more favorable depreciation timeframes, such three, five or seven years. Both land improvements, qualified improvement property, and equipment costs have bonus depreciation opportunities.
Determining which expenditures fit where is not always easy. And while accelerating depreciation is the usual choice, it isn't always right. It depends on a number of factors, including your forecasted taxable income.
3 – CREDITS AND INCENTIVES
States, cities and other taxing jurisdictions don't just collect revenue, they compete for business. And they offer a wide variety of credit and incentive programs to attract those businesses. From property and sales tax relief to training grants and other programs, there is a good chance you could qualify for some form of tax relief as you consider where to establish operations. Some programs are statutory—laws spell out what businesses need to do to qualify for a particular tax break and what the incentive entails. But businesses can also often negotiate a customized incentive tailored to their needs and circumstances.
Prev Next
For reprint and licensing requests for this article, CLICK HERE.