Harbor-UCLA Med Center Opens First Psychiatric ER for Adolescents in California
Wednesday, February 7, 2018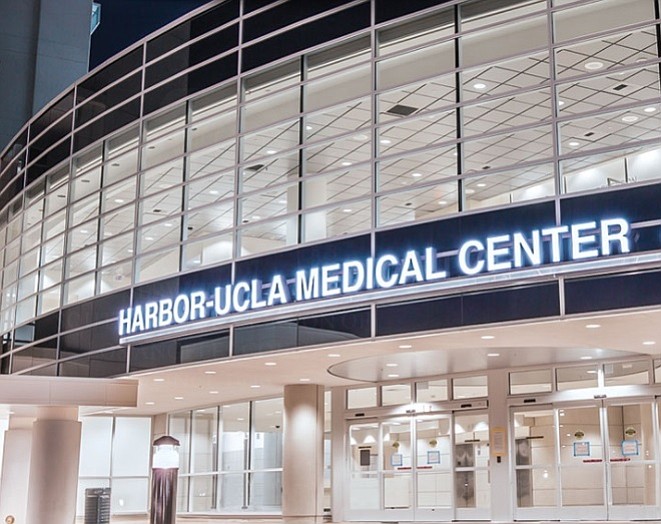 The overcrowded psychiatric emergency room at Harbor-UCLA Medical Center in Torrance was officially replaced on Feb. 7 with the opening of a $7.3 million expansion project that includes a space specially designed for teens.
Los Angeles County officials celebrated the grand opening of the 5,600-square-foot emergency room makeover that included the first dedicated ER for adolescents on the West Coast.
The larger emergency room for adolescent and adults will allow the medical center to increase its psychiatric patient volume by 40 percent, hospital officials say, while providing a safer space where those patients can be treated.
"The number of adolescents who require emergency mental health services has increased dramatically over the past several years and their suicide rate is climbing faster than for any other age group," said Dr. Ira Lesser, chair of psychiatry at Harbor-UCLA Medical Center, in a statement.
"This new, dedicated adolescent psychiatric emergency room will allow us to put into practice clinical interventions that are specific to this age group that will help avoid hospitalization and move these kids into community-based care."
Last year, the old Harbor-UCLA psychiatric ER, which is part of one of the region's busiest public hospitals, saw more than 5,200 patients.
The new ER features adult seclusion and holding rooms, interview triage rooms with private access and safe exits, more nursing stations with better patient access and surveillance, and a new locked area for treating adolescents.
Health business reporter Dana Bartholomew can be reached at dbartholomew@labusinessjournal.com. Follow him on Twitter @_DanaBart.
For reprint and licensing requests for this article, CLICK HERE.