Watt's Up? Consolation Prize on Amazon HQ2?
Friday, February 2, 2018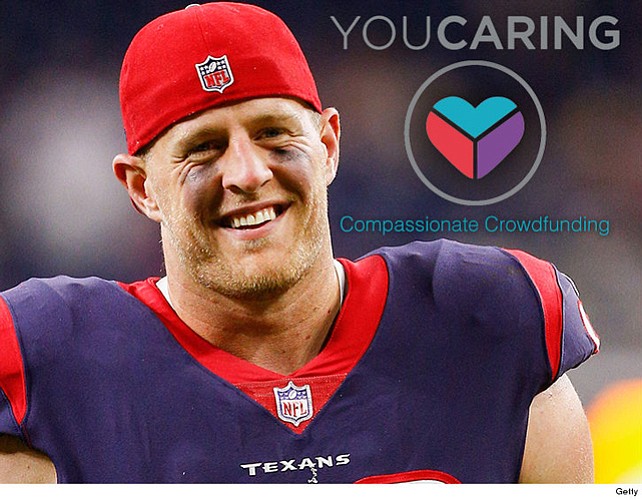 This issue marks our inaugural list of largest philanthropic donations to L.A. institutions over the past year, and you'll find coverage that starts on page 1, with a list of gifts of $1 million or more beginning on page 10 … Philanthropy went beyond the act of giving after pro football player J.J. Watt raised $37 million for relief efforts in the wake of the hurricane and flooding that devastated Houston last year. Watt is a star for the Houston Texans, and his good work was enabled by YouCaring, a San Francisco-based digital platform for fundraising that sends 100 percent of donations to whatever cause has been designated, and lives on "tips" from donors. It's been around since 2011, isn't alone in the world of digital do-gooders, and certainly isn't the first organization to taste the power of celebrity influence. The experience with Watt proved to be an eye opener throughout the world of philanthropy, though – a reminder of how social media has given celebrities a way to use their influence directly and immediately. Fast-forward to last week, when YouCaring Chief Marketing Officer Maly Ly led a delegation from the organization to L.A. for meetings with CAA, WME and other talent agencies interested in staying on top of trends as digital developments change the game in a star-studded town … Here's something for everyone involved in each of the nine separate bids shaping up in various L.A. County locales hoping to land Amazon.com Inc.'s HQ2: go as hard as you can and keep smiling no matter the outcome. It's good to be gracious in defeat – and at least eight of the bids will lose. But the notion here is more about a possible consolation prize that might come into play as Amazon boss Jeff Bezos joins Warren Buffett of Berkshire Hathaway and JPMorgan Chase's Jamie Dimon to start a new company with an aim of providing employees of all three operations – more than 800,000 in all – a new option on healthcare insurance. That sort of operation could grow beyond the founders – Kaiser was born of a company-based healthcare plan, after all. And any such enterprise would need an HQ. The would-be healthcare outfit wouldn't likely start on a scale similar to Amazon's HQ2, but the names and companies behind it mean it would be nothing to scoff at – and it would be smart for anyone who's pitching Amazon to remember that Bezos has other stuff going on … Turn to page 14 for a piece on Stan Kroenke if you have any doubts about that. You'll find Bezos mentioned by the owner of Rams – and the comment came before Kroenke's $3 billion project in Inglewood was identified as the centerpiece of that city's bid for Amazon HQ2 … La Colombe Coffee Roasters continues to show its range across L.A., with a café at Westfield Century City regularly drawing crowds of that extend out the door. Caffeine enthusiasts can hop from there to a La Colombe in Beverly Hills, skip over to another in Silverlake, and now jump into the brand's newly launched, industrial chic flagship roasting facility and café on Newell Street, just off Riverside Drive. The Century City shop might get the well-heeled financial set, but put the newest location down as a center for hipsters – at least based on the crowd that jammed its Jan. 29 grand opening. The place looked great, the food trucks were superb, the tattoos were free, and the coffee hit the spot—of course … And let the real estate agents and new gentry call the neighborhood around the Newell Street roastery Elysian Valley. La Colombe is keeping it real, with the old-school name of Frogtown right on the label of its packages of beans. … Memo to Guerilla Tacos, which impressed at La Colombe's party: the "Baja-Style Fried Cod" tacos with the jazzy salsa was so good that might be even better served up as basic fish-and-chips … Sullivan Says: Hard to imagine what could possibly go wrong when a state treasurer who's running for governor suggests the state go into the banking business in order to service cannabis companies because California's legalization of the trade is at odds with federal law.
For reprint and licensing requests for this article, CLICK HERE.