Snap's Leaks Not Only Problem
TECHNOLOGY: Legal threats don't gag employees
Friday, February 2, 2018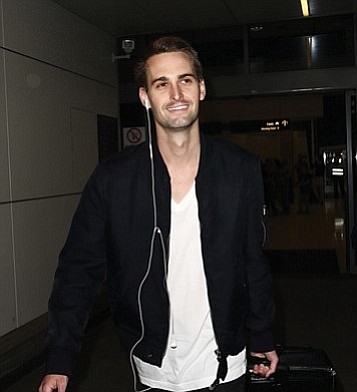 Snap Inc.'s corporate lawyer threatened in a memo last month to fire, sue and even jail employees who leaked information to the media – a message that quickly leaked to the media.
A public relations embarrassment — to be sure – but also a possible signal of bigger problems at the Venice-based company, which has gone from tech darling to social media underachiever since it raised $3.4 billion in an initial public offering last March.
Snap executives declined comment on the latest round of axe-grinding by its employees.
Public relations experts and other observers weighed in with warnings.
"When people come to (journalists)," said Cheryl Wakslak, an associate professor of management and organization at USC's Marshall School of Business, "they are in some ways trying to communicate things to the corporation: There is something wrong."
Employees can have a variety of motivations for speaking to reporters in individual instances, including self-serving desires to claim credit or to knock a rival.
There is a pattern of leaks emerging at Snap, however, and it comes in the wake of a year's worth of disappointing user and revenue growth, and against a backdrop of a top-down approach on corporate leadership that seems to fly in the face of the collaborative cultures at many leading tech firms.
Employees appear to be looking for ways to voice their frustration, said Stephen Rapier, assistant faculty of marketing with Pepperdine University's Graziadio School of Business and Management.
"It's almost like they are taking a swipe at the leadership," he said. "Apparently in this case people aren't satisfied complaining over lunch with their colleagues, but they feel they need to do something greater."
Snap's memo threatening employees with legal consequences apparently came in response to another leak of Snapchat's usage data, which was passed to the The Daily Beast a week prior. That data showed Snapchat remains – despite heavy investment in new features – mostly used for its original messaging features.
Many on Wall Street were hoping that Snap could go beyond its core messaging app and challenge Facebook Inc.'s dominance in social media features. Advertising shown alongside social media content, such as shared news, entertainment and user postings, is seen by many as an essential means for Snap to generate revenue.
Progress has been lackluster so far.
Detailed information about Snapchat's usage is usually kept close to the vest by the company's executive team. The higher ups tend to hold employees, the public and even investors at bay on the totals.
Prev Next
For reprint and licensing requests for this article, CLICK HERE.