Millennials Weigh in on Careers, Automation and Getting Ahead in an Era of Uncertainty
Custom Content from the Los Angeles Business Journal
Thursday, February 1, 2018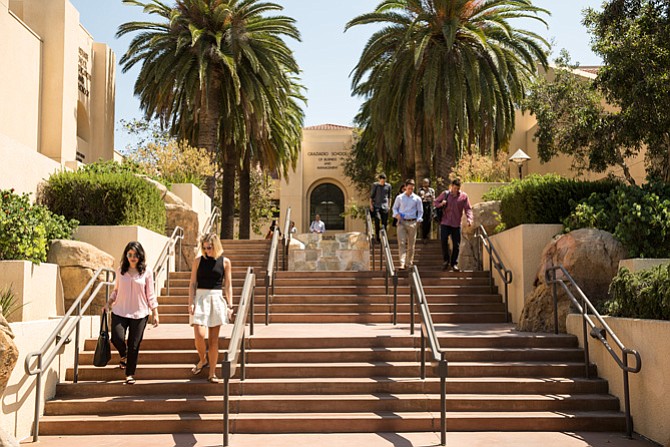 Experience with automation clearly shapes millennials' perspectives on the future. For example, those who work with automation are significantly more likely than others to believe that their roles will be automated in 20 years.
Meanwhile, slightly more California employed millennials are currently managing automation, compared to the national figure. But they are much more likely to foresee a significant impact from the technology, with 43 percent saying machines will take over their jobs in 20 years, versus 35 percent nationally. This higher percentage may stem partly from California's prominent technology industry, and partly from the fact that automation has become a political issue at the state and local levels, with some calling for a "robot tax" to pay for the disruption to employment.
PATHWAY TO MILLENNIAL SUCCESS
Given the challenging environment facing millennial-age workers juxtaposed with their career confidence and desire for training and education, the benefits of earning an MBA or specialized degree are apparent. According to Graduate Management Admission Council there is a rise in specialized degrees that offer students the opportunity to quickly build their skills. Many schools are addressing this interest with new master's degrees that compliment the foundational MBA degree. At the Pepperdine Graziadio Business School, students can deepen their knowledge and stimulate critical thinking through a variety of programs ranging from a traditional, fast-tracked and online MBA to specialized masters degrees in Applied Analytics, Applied Finance, Global Business, Human Resources, Management and Leadership, Organization Development, and Real Estate. All of these programs offer millennials the opportunity to advance their careers but perhaps most importantly discover how to use their knowledge and gained experiences to create an impact in business that is Best for the World.
Click here to see business from our perspective.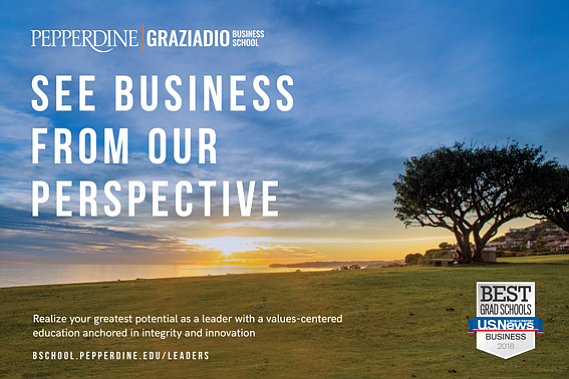 For reprint and licensing requests for this article, CLICK HERE.
Prev Next