Silicon Beach Report Dec. 18: TicketGuardian Nets $8 Million
Tuesday, December 18, 2018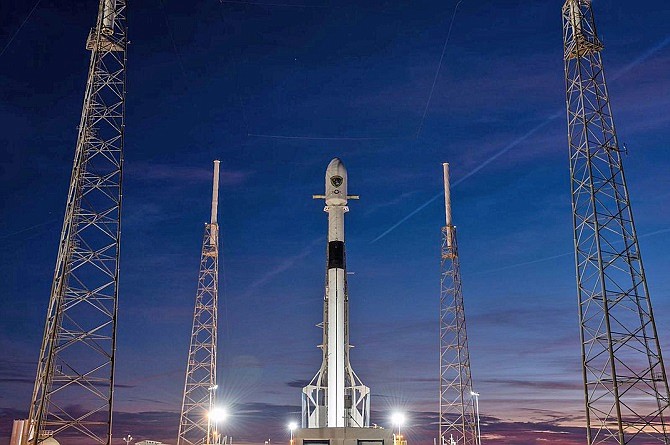 SpaceX plans Air Force satellite launch; Maple Media publishes "Skate Jam;" $8 million raised by TicketGuardian
TicketGuardian Raises $8 Million
Live events software and ticket insurance developer TicketGuardian, headquartered in Newport Beach, announced Dec. 18 it completed $18 million in a Series A fundraising round. TicketGuardian, founded in February 2016, has now raised $13 million to date. Lead investors in the Series A include IA Capital Group, based in New York, and Madison, Wis.-based American Family Ventures, Socaltech reports.

SpaceX Preps for Air Force GPS Satellite Launch
Space Exploration Technologies Corp. will launch a GPS satellite on behalf of the United States Air Force from Cape Canaveral, Fla., on Dec. 19, using its new Falcon 9 booster. Unlike many other launches, SpaceX is waiving its typical booster recovery efforts at the behest of the Air Force, which required the booster be expendable. The satellite, containing the Air Force's Global Positioning System III, will deploy to medium Earth orbit two hours after liftoff, Engadget reports.
Maple Media Distributes Tony Hawk Title
Century City-based mobile advertising firm Maple Media will publish professional skateboarder Tony Hawk's newest video game, a mobile offering titled "Skate Jam." In his first collaboration with Maple Media, Hawk splits with his longtime publisher, Activision, which helped Hawk garner $250 million annually from the games at its peak. Now, Techcrunch reports, Maple Media will distribute Hawk's current game and is pondering ongoing work with Hawk's game portfolio.
For reprint and licensing requests for this article, CLICK HERE.