Human Resources, Staffing & Employment: The Interview Process – How to Select the "Right" Person
Custom Content by the Los Angeles Business Journal
Monday, December 17, 2018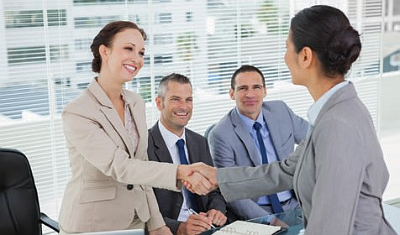 How do you select the right person for your business? There is no perfect answer, but the interview process can be a tremendous help if you use it effectively. In other words, you must have completed all of the other steps in the hiring process in order to get the most out of the interview process.
Interviewing candidates for a position within your company is one of the final steps in the hiring process. Before you get to this step, you want to make sure that you've completed all of the preceding steps since each of these steps will have a direct impact on how effective the interview process will be. Below is a list of the steps involved in the hiring process. Note that after you have completed the interviewing process, there are still two additional key steps that you need to complete. In order to achieve the best hiring results possible, just remember that all of the steps are important.
In order, the key steps to finding the right person to fill a position in your company include:
Determining your need to hire a new employee. Are you properly utilizing the skills and talents of your current employees? Do you know what needs to be done? Can your business growth support a new employee?
Conducting a thorough job analysis. What are the job's essential functions and key performance criteria?
Writing a job description and job specification for the position based on the job analysis.
Determining the salary for the position, based on internal and external equity. Is the salary comparable and proportional with the salaries and responsibilities of other positions inside your company as well as similar positions out in the marketplace?
Deciding where and how to find qualified applicants. What are the recruitment techniques to be used? What is the time frame for conducting your search? Remember, advertising is not the only, or necessarily the best, way to recruit.
Collecting and reviewing a fair amount of applications and resumes and then selecting the most qualified candidates for further consideration.
Interviewing the most qualified candidates for the position, based on the job's description and specification.
Checking references.
Hiring the best person for the job.
Hopefully, after reviewing all of the resumes, you will be able to pick and choose a select number of qualified applicants to be interviewed. (If not, you may want to expand your time frame and re-write any ad copy and/or look at another recruitment technique)
Prev Next
For reprint and licensing requests for this article, CLICK HERE.