Human Resources, Staffing & Employment: How Election Results Could Impact Workplace Issues
Custom Content by the Los Angeles Business Journal
Monday, December 17, 2018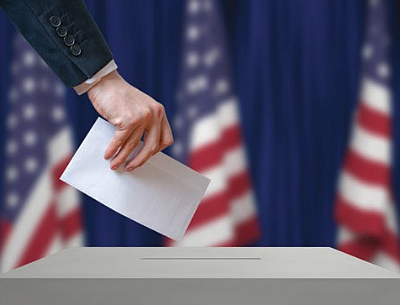 Last month's midterm election results will have a strong impact on workplace legislation, according to the Society for Human Resource Management (SHRM)—the voice of all things work. SHRM is invested in what those congressional and state changes will mean for employees and employers.
"It's time for HR to get to work educating legislators about all matters work," said Emily M. Dickens, SHRM corporate secretary and chief of staff. "With divided power at the federal level, the states will become more active on issues that impact work, the worker and the workplace. And the influx of female perspectives will bring to the forefront legislative agendas that address equity issues, sick and family leave, the minimum wage, pay equity and workplace culture."
Among the issues:
WORKFLEX AND PAID LEAVE
Momentum for paid leave continues to grow, signaling there may be room for middle ground. SHRM will continue to advocate for the Workflex in the 21st Century Act, which would offer both paid leave and workflex options and benefit both employees and employers.
WORKPLACE IMMIGRATION
Immigration reform requires bipartisanship. With a split Congress, HR must highlight the need for having access to skilled workers, protecting U.S. workers, closing the skills gap and providing employers with the necessary tools to hire a legal workforce. SHRM will advocate for access to global talent, an efficient and predictable immigration system, and a fully electronic and integrated I-9 and E-Verify system.
WORKFORCE DEVELOPMENT
Look for Democrats to put emphasis on pro-union proposals, which will be met with opposition from Senate republicans and President Trump. This provides an opportunity for HR to educate decision-makers on policies that strengthen employer-provided educational assistance (Section 127 of the tax code), apprenticeship programs and other initiatives that help employers invest in workforce development and training.
WORKPLACE EQUITY
Legislation in the House will likely focus on gender equity, including pay equity and prohibiting the use of salary history in hiring. With momentum of the #MeToo movement, there likely be democratic proposals to limit the use of arbitration and non-disclosure agreements.
The Society for Human Resource Management (SHRM) is the world's largest HR professional society, representing 300,000 members in more than 165 countries. For nearly seven decades, the Society has been the leading provider of resources serving the needs of HR professionals and advancing the practice of human resource management. SHRM has more than 575 affiliated chapters within the United States and subsidiary offices in China, India and United Arab Emirates.
Learn more at shrm.org
For reprint and licensing requests for this article, CLICK HERE.