PRINT SHIFT
L.A.'s print media scene saw upheaval, rejuvenation in 2018
Friday, December 14, 2018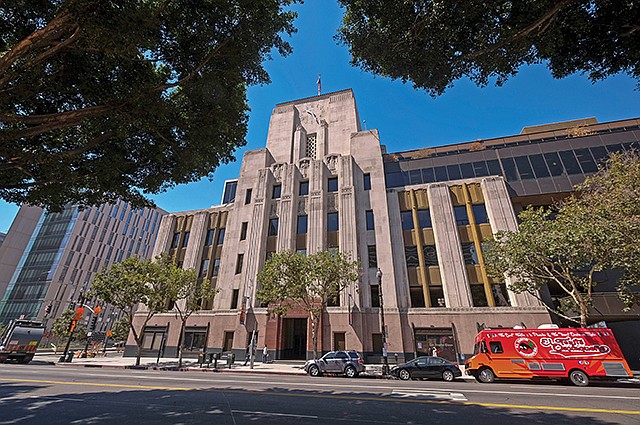 Several would-be Los Angeles print media saviors donned their capes in the last 18 months, vowing to revive some of the region's most iconic publications.
New owners have taken over at the Los Angeles Times, LA Weekly, Sunset magazine and other local newspapers and magazines with plans to reshape a traditional business model that relied heavily on print advertising revenue.
"When traditional revenue lines continue to shrink, legacy owners decide that this isn't what they signed up for and bail," said Gabriel Kahn, a USC journalism professor.
"New owners then emerge who think they have a secret that no one else knows," he said.
Many of L.A.'s new media moguls have succeeded in other industries and are now trying to breathe life into the news business. They're banking on an array of potential revenue sources, from ticketed events to reader donations and ad dollars from California's newly legalized recreational cannabis industry.
Turning things around
The trend kicked off in 2017 when the ownership of niche magazines High Times, The Advocate and Out changed hands.
Private equity investor Adam Levin's Oreva Capital purchased High Times from longtime owner Trans-High Corp. for $70 million in 2017, reincorporating as Hightimes Holding Corp. He followed up later in the year by acquiring Here Publishing Inc., which owns longtime gay, lesbian, bisexual, transgender and queer-focused magazines The Advocate and Out. Oreva didn't disclose the terms of its deal for Here.
Both publishing groups are working to expand ticketed events and sponsorships − efforts Levin was confident would spark new revenue.
Levin made an attempt early in 2018 to take High Times public via a merger with a special purpose acquisition company, but the plan fell through in August. The company still intends to be listed on a public stock exchange by the end of January, according to High Times spokesman Jon Cappetta.
Levin has named Nathan Coyle, former chief executive of Domino Media Group Inc., a public relations firm that puts out a home design quarterly, as publisher of Advocate and Out, which together operate as Pride Media Inc. The group has since acquired Community Marketing and Insights, an independent LGBTQ market research company, in an effort to expand its services to advertisers – another potential new revenue stream.
Coyle said, "I was interested in leveraging our decadeslong credibility with the LGBTQ audience to expand our offerings for advertisers." He said Pride Media is being run profitably but declined to provide revenue figures.
"It's not going to die on my watch."
Sunset magazine is taking a similar tack, adding more live, ticketed events to its repertoire and boosting its original online content to raise digital ad revenue.
New owner Michael Reinstein, founder of Beverly Hills-headquartered private equity investment firm Regent, said the publication isn't profitable, but he aims to turn it around within the first six months of 2019.
The 120-year-old Sunset, which for generations has chronicled the California lifestyle for westward travelers, was forced to downsize in September, almost a year after Reinstein took the reins. The magazine moved into a WeWork Cos. Inc. collaborative workspace in Oakland, and leadership acknowledged that its advertising revenue had sharply declined. It has also faced allegations of not paying its freelance writers.
Reinstein said freelancers would be paid, adding that Sunset has a "solid 24-month plan" that includes moving into a headquarters in San Francisco, providing unique online content to spur digital media advertising and increasing the number of ticketed events.
"There's still a power to this brand," Reinstein said. "It's not going to die on my watch."
Changing times
The most recognizable local media brand, the Los Angeles Times, is taking a longer view of its business under new owner, biotech multibillionaire Patrick Soon-Shiong.
The 137-year-old daily newspaper spent the last 18 years under Chicago-based Tribune Publishing Co. ownership.
Soon-Shiong, founder of bioscience company NantWorks and L.A.'s wealthiest individual according to the Business Journal's calculations, closed his $500 million purchase of the Los Angeles Times, San Diego Union-Tribune and numerous community newspapers from Tribune in June.
The Soon-Shiong-owned publications, which he redubbed California Times Group, aren't publicly traded like Tribune, which L.A. Times Senior Vice President and General Manager Chris Argentieri said is crucial in letting Soon-Shiong take the long view regarding the publication's health.
"Dr. Soon-Shiong is planning not for the next quarter, but for the next 100 years," Argentieri said. That includes going after more subscription-based revenue in addition to advertising.
Since taking over, Soon-Shiong has moved the Times' headquarters from downtown to El Segundo, upped newsroom staff to a total of 540, hiring 88 new employees, and is building a video and audio-production facility, according to a Times representative. The newspaper announced Dec. 12 that it will have a show on Spectrum News 1 starting in February.
"Soon-Shiong has definitely brought a stability to the Times," said media analyst Ken Doctor, author of the Newsnomics column for the Nieman Journalism Lab at Harvard University.
Long-term thinking is the right approach, USC's Kahn said. "There's no magic bullet in figuring out how to revive the fortunes of a large metro daily," he said. "There is only the long slog of trying new things and seeing how they work."
Expanding in Long Beach
Like Levin and Soon-Shiong, John Molina is confident he can turn things around at the Long Beach Post.
The 11-year-old Long Beach Post had three people on staff when Molina's investment group Pacific6 Enterprises bought the online-only publication in June.
Today, the Post has 18 staff members, including 13 in the editorial department, according to Publisher David Sommers. Three of the publication's reporters were poached from the competing Long Beach Press-Telegram, owned by Denver-based Digital First Media Inc.
Sommers said the publication has seen an uptick in reader donations, a voluntary contribution to the news group that's not tax deductible. About 20 percent of the Post's revenue now comes from those donations while the other 80 percent comes from advertising, Sommers said. Content on the site is free to read.
The financing from Pacific6, Sommers said, resulted in a publication that can afford to focus on "socioeconomic, big-city issues like gentrification and rent control."
A sustainable model
The new owners of L.A. Weekly may have a harder time developing a profitable business model.
Semanal Media Group investors, led by former Orange County Register opinion editor Brian Calle, bought the Weekly toward the end of 2017 and dismissed nine of 13 editorial staffers, prompting a boycott of the publication by some advertisers and journalists.
Anger toward the market's alternative weekly continued through this year.
As High Times and other publications sought to expand events, the Weekly cut all six of their regularly scheduled gatherings, partly out of fear that protesters would disrupt the soirees. The alt-weekly has continued to publish, however, with its print edition brimming with ads for cannabis businesses.
Internal disputes between investors are also hitting the Weekly's financial stability. One Semanal Media investor, cannabis attorney David Welch, filed a lawsuit against the others, including Calle, in August, alleging a breach of contract.
Now, a new effort by several of the Weekly's former reporters and editors is rising to challenge it. The LAnd Magazine aims to launch by the end of 2018 but is still working out a sustainable business model.
For reprint and licensing requests for this article, CLICK HERE.