PRINT SHIFT
L.A.'s print media scene saw upheaval, rejuvenation in 2018
Friday, December 14, 2018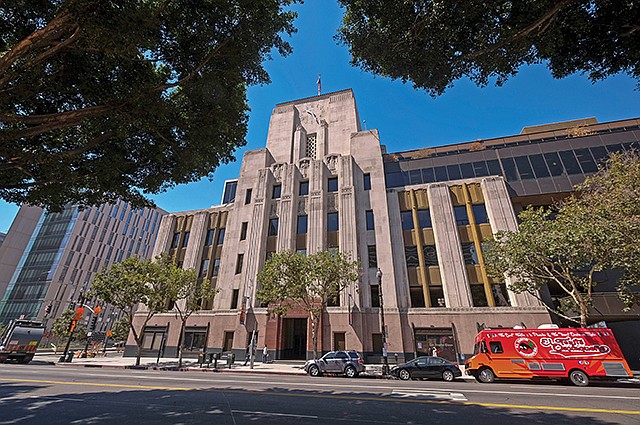 Several would-be Los Angeles print media saviors donned their capes in the last 18 months, vowing to revive some of the region's most iconic publications.
New owners have taken over at the Los Angeles Times, LA Weekly, Sunset magazine and other local newspapers and magazines with plans to reshape a traditional business model that relied heavily on print advertising revenue.
"When traditional revenue lines continue to shrink, legacy owners decide that this isn't what they signed up for and bail," said Gabriel Kahn, a USC journalism professor.
"New owners then emerge who think they have a secret that no one else knows," he said.
Many of L.A.'s new media moguls have succeeded in other industries and are now trying to breathe life into the news business. They're banking on an array of potential revenue sources, from ticketed events to reader donations and ad dollars from California's newly legalized recreational cannabis industry.
Turning things around
The trend kicked off in 2017 when the ownership of niche magazines High Times, The Advocate and Out changed hands.
Private equity investor Adam Levin's Oreva Capital purchased High Times from longtime owner Trans-High Corp. for $70 million in 2017, reincorporating as Hightimes Holding Corp. He followed up later in the year by acquiring Here Publishing Inc., which owns longtime gay, lesbian, bisexual, transgender and queer-focused magazines The Advocate and Out. Oreva didn't disclose the terms of its deal for Here.
Both publishing groups are working to expand ticketed events and sponsorships − efforts Levin was confident would spark new revenue.
Levin made an attempt early in 2018 to take High Times public via a merger with a special purpose acquisition company, but the plan fell through in August. The company still intends to be listed on a public stock exchange by the end of January, according to High Times spokesman Jon Cappetta.
Levin has named Nathan Coyle, former chief executive of Domino Media Group Inc., a public relations firm that puts out a home design quarterly, as publisher of Advocate and Out, which together operate as Pride Media Inc. The group has since acquired Community Marketing and Insights, an independent LGBTQ market research company, in an effort to expand its services to advertisers – another potential new revenue stream.
Coyle said, "I was interested in leveraging our decadeslong credibility with the LGBTQ audience to expand our offerings for advertisers." He said Pride Media is being run profitably but declined to provide revenue figures.
Prev Next
For reprint and licensing requests for this article, CLICK HERE.