Next Round in Molina Feud
HEALTH CARE: Move could force closure of 16 clinics
Friday, December 14, 2018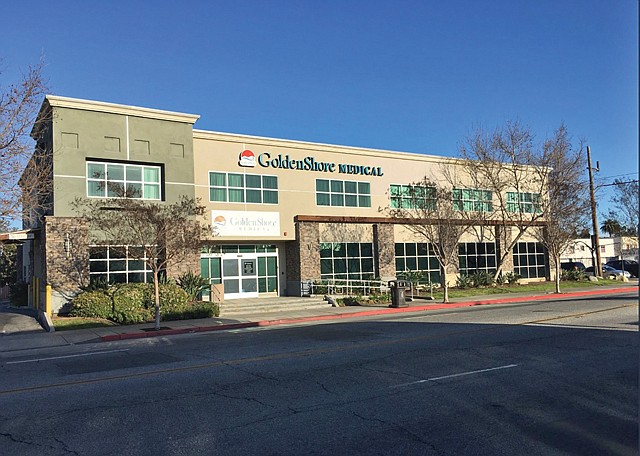 Molina Healthcare Inc. will soon cut ties with 16 of its former medical clinics now owned by its ousted Chief Executive J. Mario Molina, a move the executive says could disrupt the health care for tens of thousands of patients across the state.
The termination of a managed-care contract on Jan. 31 between the Long Beach-based health insurer and Molina's Golden Shore Medical Group, of South Pasadena, could also put the clinics out of business, he said.
Molina had purchased the medical clinics formerly owned by Molina Healthcare and has been operating them since Jan. 1.

The clinics were first opened in 1980 by his father, Molina Healthcare founder Dr. C. David Molina, and now treat 80,000 underserved patients from Long Beach to Sacramento. Nearly all of them are Medi-Cal, Medicare and Covered California patients insured through Molina Healthcare.
"This has the potential to put us out of business if our patients don't stay with us," said J. Mario Molina, president and founder of Golden Shore, which was formerly known as Molina Medical Group. "It's going to be a big impact because we serve low-income patients – with issues with access to primary care and finding a doctor to see them. That's why my father started these clinics."
Golden Shore's network of clinics in Los Angeles, Riverside, San Bernardino and Sacramento counties were once managed by Molina Medical Management Inc., a subsidiary of Molina Healthcare. Four clinics are in Long Beach, Pomona and Wilmington.
They were purchased by J. Mario Molina for $1.9 million after he and his brother, John Molina, the company's former chief financial officer, were fired by Molina Healthcare directors in May 2017 after disappointing financial results.
Since then, J. Mario Molina said he has spent $25 million to keep the clinics running. Golden Shore now employs 275 former Molina Healthcare workers, including 40 doctors.
Molina Healthcare said it decided to end its contract with its former clinics after "substantial financial losses" by Golden Shore forced corrective action by a state managed health care regulator.
The company also said Golden Shore had demanded an "insupportable out-of-market rate increase, effective Feb. 1."
"Ensuring that our members have access to reliable, high-quality care is Molina Healthcare's top priority," Molina Healthcare said in a statement. "…We will be transitioning our members who are currently assigned to GSMG to other providers in our network to ensure there is no disruption in their care. 
For reprint and licensing requests for this article, CLICK HERE.
Prev Next