New Leadership Team at Kaiser Medical School
Institutions adds 11 to bolster staff as it seeks to finalize accreditation
Friday, December 14, 2018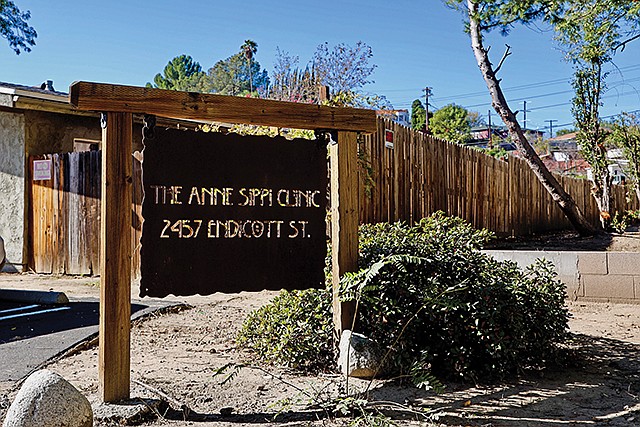 The Kaiser Permanente School of Medicine, under construction in Pasadena, announced a new leadership team drawn from universities and medical schools across the nation.
The group of 11 new leaders consists of seven deans, three department chairs and a senior vice president who will oversee the planning, design and implementation of all areas of the new medical school. Nine members of the team are medical doctors.
The school was slated to usher in its first class of students in fall 2019, but that date has been delayed as Kaiser Permanente waits to receive accreditation. Representatives for the medical school declined to provide further information on the opening date.
In a statement Mark Schuster, founding dean and chief executive of the medical school, said of the newly announced faculty: "Their progressive and thoughtful leadership, combined with their innovative ideas and vision for the future of medical education, will play a vital role in establishing a world-class, 21st-century academic medical institution."
• • •
USC Snares Top UCLA Fundraiser
USC has hired away one of UCLA's top fundraising administrators as it works to nail down financial support for its USC Health Sciences Campus in Boyle Heights.
Kathryn "Kat" Carrico, associate vice chancellor of development at UCLA, was named vice president for USC Health Sciences Advancement effective Jan. 1. She replaces David Carrera, leader of a $6 billion fundraising campaign, who stepped down a year ago after being accused of sexual harassment.
"As USC's medical enterprise continues to expand, Kat is the ideal person to help us optimize our advancement program and build even more meaningful relationships with our supporters," said Tom Jackiewicz, chief executive for USC Health, in a statement.
Carrico will be charged with fundraising for academic, research and clinical work at Keck School of Medicine of USC and Keck Medicine of USC, which includes Keck Hospital, the Norris Comprehensive Cancer Center, Verdugo Hills Hospital and USC Care Medical Group Inc., a 600-physician practice group.
Carrico has worked at top academic medical centers across the nation for 20 years.
As head of a UCLA development team of 350 employees, she led a $4.2 billion Centennial Campaign that surpassed its goal 18 months early, according to USC. She also oversaw major gifts for the Westwood campus, as well as support for the UCLA Broad Stem Cell Research Center, the California NanoSystems Institute at UCLA and the schools of nursing, dentistry and public health.
Prev Next
For reprint and licensing requests for this article, CLICK HERE.