8minutenergy, J.P. Morgan and Upper Bay Form $200M Joint Venture for Solar Project
Wednesday, December 12, 2018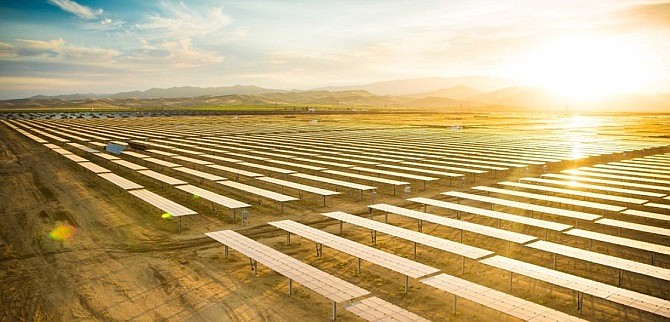 Los Angeles-based 8minutenergy Renewables, the largest private solar and storage developer in the United States, and two other major New York investors, formed a joint venture to provide more than $200 million in capital to support 8minutenergy's 10.7-gigawatt pipeline of utility solar and energy storage projects.
8minutenergy became wholly owned by Tom Buttgenbach, the firm's president and CEO, and its management team, on Dec. 6.
The joint venture, formed by Buttgenbach along with New York's J.P. Morgan Asset Management and an affiliate of Upper Bay Infrastructure Partners, will support the pipeline of solar-producing farms and energy storage projects under development in California, the Southwest, Texas and Southeast.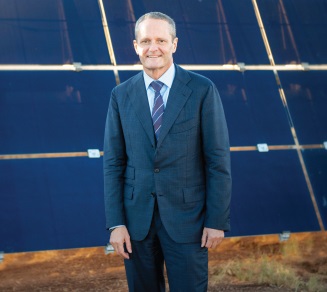 "We thank J.P. Morgan and Upper Bay for bringing the long-term focus and financial resources to enable us to unleash the full potential of our pipeline and incredibly talented team," Buttgenbach said.
To date, the company has developed more than 1,100-megawatts of solar power plants now in operation. The company also has also the largest solar plant in the nation, the 800-megawatt Mount Signal solar farm, located in Calexico, Calif.
Buttgenbach, who co-founded 8minutenergy in 2009, has a technology-focused background, combined with experience leading transactions totaling over $6 billion in land development, power purchase agreements, and project finance deals.
A power purchase agreement is a legal contract between an electricity generator and a power purchaser, which is typically a utility or large power buyer.
8minuteenergy developed the 420-megawatt Eagle Shadow Mountain solar plant in Nevada, which holds the record for lowest-price to sell solar energy, at 2.3 cents per kilowatt hour, under a power purchase agreement.
The company plans to begin construction of its 280-megawatt Holstein 1 power plant in the second quarter of 2019.
Alex O'Cinneide, CEO of London-based Gore Street Capital, a private equity investor in renewable assets, also plans to rejoin the company's advisory board.
Finance reporter Pat Maio can be reached at pmaio@labusinessjournal.com or (323) 556-8329.
For reprint and licensing requests for this article, CLICK HERE.