Fashion & Beauty Awards: WINNER - Supplier of the Year
Custom Content by the Los Angeles Business Journal
Tuesday, December 11, 2018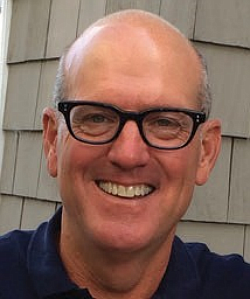 RON CHAVERS
COSMETIX WEST
Ron Chavers started Cosmetix West after a professional lifetime in the beauty industry with the goal to find suppliers who as he says, "did business the way I would've done it if I had run their companies." As it turned out, Chavers found that there were few suppliers willing to meet the standards he expected. Which of course presented him with a golden opportunity. There was a hole in the market for a cosmetics contract manufacturer ready, willing and able to focus obsessively on quality and customer service as their prime directive.
Quality is what sets Cosmetix West apart. Quality formulation, quality products, quality control, quality process, quality people and concierge-level service. The company motto is "good enough isn't." No one on this extraordinarily dedicated team would ever think to utter the words "good enough." Cosmetix West is also known as the manufacturer that looks to nurture growing brands. Unlike the competition, Chavers has always been willing to offer lower minimums with the same quality and service to smaller customers. As a result, Cosmetix West is now home to some of the industry's greatest success stories.
There are now many companies on sale in Sephora, Nordstrom, Ulta and beyond who were helped by Cosmetix West during their growth years and continue to manufacture with Cosmetix West because of the customer service and quality. That "hole" Chavers noticed 20 years ago has been filled and Cosmetix West is now one of the West Coast's finest beauty and personal-care contract manufacturers.
For reprint and licensing requests for this article, CLICK HERE.