Fashion & Beauty Awards: WINNER - Made in California
Custom Content by the Los Angeles Business Journal
Tuesday, December 11, 2018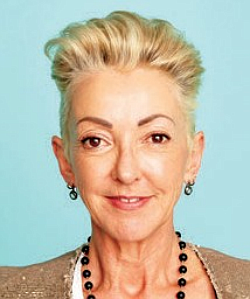 JANE WURWAND
DERMALOGICA
Dermalogica founder Jane Wurwand emigrated to the United States in 1983, and knew that Los Angeles was the only place she wanted to start her skin care business. The health and fitness industry was booming, setting the stage for people to care about healthy skin, and the city fostered an energetic, entrepreneurial spirit, with technology innovators moving down from Silicon Valley and injectiwg a sense that anything was possible.
At that time, LA was one of only three main beauty manufacturing areas (others were New Jersey and Dallas), and offered the most opportunity for international expansion – a port to ship out of, international flights, and access to a diverse workforce, which Wurwand prioritized – she wanted a melting pot of ideas. Since the start, Los Angeles has been a key part of Dermalogica's growth: local manufacturers support ongoing product innovation; Hollywood makeup artists became some of Dermalogica's first fans, and introduced the brand to their celebrity clients; and the city continues to attract entrepreneurs and fresh ideas that energize the business. Taking a page from LA's creative, entrepreneurial culture, Dermalogica has always placed an emphasis on innovation and fostering a sense of collaboration and iteration in the employee environment. Dermalogica has also made a point to give back to the city that built its success. For the past three years, Dermalogica has been the lead partner for Chrysalis' Women's Empowerment Program, a series of workshops in Los Angeles focused on empowering women with a purpose and a renewed sense of hope to achieve their goals.
For reprint and licensing requests for this article, CLICK HERE.