Fashion & Beauty Awards: WINNER - Direct-to-Consumer
Custom Content by the Los Angeles Business Journal
Tuesday, December 11, 2018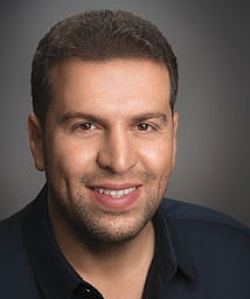 RICHARD SAGHIAN
FASHION NOVA
In just four years, Richard Saghian has morphed a small chain of SoCal based retail stores into FashionNova.com, one of the largest and fastest growing e-commerce platforms in the world. Fashion Nova specializes in ultra-fast fashion, offering affordable, trend-setting clothing and accessories from concept to consumer within days. Saghian pioneered numerous social media strategies to help Fashion Nova accumulate more than 16 million Instagram followers and disrupt the global retail sector. In 2017, Fashion Nova was the fourth most Googled brand behind legendary fashion houses like Gucci, Louis Vuitton and Supreme, coming out ahead of Chanel. This is just the beginning as the Fashion Nova platform recently moved into men's apparel and is launching multiple retail verticals in the next two years. In addition, Saghian founded Fashion Nova Cares, a charitable advocacy group focused on women's empowerment.
Saghian grew up helping out in the women's retail stores his father owned. He opened his first Fashion Nova store at the Panorama Mall in 2006, and a few years later, when Saghian created an Instagram page to promote his store, the brand's reach began to grow exponentially. Fashion Nova is currently one of the three companies on the West Coast to have a fully automated and cutting-edge facility of its scale. The retailer works with more than 1,000 product manufacturers and has the ability to develop new styles at record speeds. Once ready, the items are shot on models in its headquarters, and the finished product goes up on the site within a week. The company releases 600-1000 new pieces each week, most of which often sell out immediately.
For reprint and licensing requests for this article, CLICK HERE.