Madera Raises $20.9M From Breakwater
Company plans to expand restaurant chains
Friday, December 7, 2018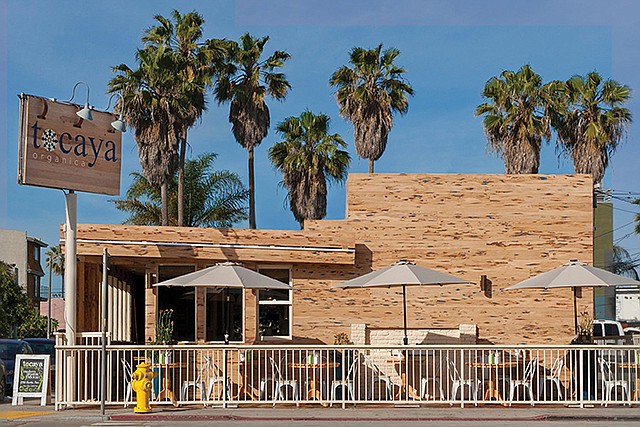 Madera Group, a West Hollywood-based hospitality firm, completed a round of equity funding with a raise of $20.9 million that will help expand three of its healthy-leaning, Mexican-themed restaurant chains throughout the United States.
The investment comes from Century City-based Breakwater Management, a provider of flexible financing and equity to growing lower middle-market companies.
The Breakwater investment will fund the Madera Group's continued geographic expansion of Tocaya Organica, a fresh-casual modern organic Mexican concept; Toca Madera, a fine-dining establishment that serves premium organic Mexican food; and Casa Madera, a fine-dining and beach lounge concept established in partnership with Caesars Entertainment Corp. There are 10 Tocaya Organica locations across Southern California and Arizona, including in Venice, West Hollywood, Santa Monica, Playa Vista, Century City, El Segundo, Hollywood and at the Beverly Center. Planned locations in Los Angeles County include Toluca Lake, Westwood and downtown.
The Madera Group's strategic expansion includes opening 13 venues throughout the United States and abroad by the end of 2019.
For reprint and licensing requests for this article, CLICK HERE.