Hanmi Harbinger: Texas Deal Collapse has Ethnic Bank Rethinking Growth Plans
Banking & Finance Special Report
Friday, December 7, 2018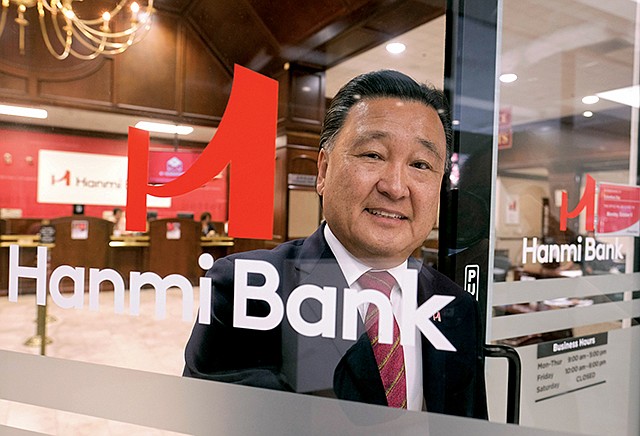 When Hanmi Financial Corp.'s deal to acquire Chinese-American bank SWNB Bancorp in Houston collapsed in late August, it was a bitter pill for president and Chief Executive Chong Guk Kum to swallow.

At the time, the company's stock price had fallen nearly 25 percent from a high of more than $35 per share in early 2017. And Kum, who took over leadership of the bank in 2013, had just recently announced his impending departure from the Koreatown-based bank, slated for May 2019.
Kum's strategy to boost Hanmi's growth – through acquisitions in Texas – had hit a roadblock, and the company's standing among Southern California's highly competitive field of ethnic banks was wavering.
But Kum, who goes by C.G., says he isn't planning to give up. "Despite the termination of the SWNB merger, we anticipate Hanmi to remain active in (merger and acquisition) discussions," he said during an interview in his office along a swanky stretch of Wilshire Boulevard in Koreatown.
Like many regional banks around the country, Hanmi has faced slowing loan growth this year. Kum attributed that slowdown to the bank's challenges growing its local customer base. He told the Business Journal the bank would close four branches – two in Illinois, one in Austin, Texas, and one in Irvine – in 2019 as part of a consolidation plan.
Hanmi and its competitors have turned to markets outside Southern California for new business.
"It makes sense," said Tim Coffey, vice president of research at Atlanta-based Fig Partners who covers banks on the West Coast. For ethnic banks like Hanmi that are already strong in L.A., "you need to find other growth markets," Coffey said.
Eyes on the Lone Star State
Hanmi has had its sights set on Texas for a while. Other local ethnic banks – including Hope Bancorp Inc., CBB Bancorp Inc. and East West Bancorp Inc., the Pasadena-based parent of the $39.1 billion asset East West Bank – have footprints in the Lone Star State, but Hanmi's is the largest. Its nine branches in Texas make up its second largest market behind its 21 Southern California branches.
John Heasley, general counsel and executive vice president of the Texas Bankers Association, isn't surprised by the interest from California's ethnic banks.
"The Asian culture is growing and developing. We have a very strong economy, and there are more opportunities for loan growth," Heasley said.
Looking to continue adding to Hanmi's Texas presence, Kum approached SWNB in 2016, he said. By May, Hanmi was announcing its plans to acquire Houston-based SWNB.
Prev Next
For reprint and licensing requests for this article, CLICK HERE.