Who's Who in Real Estate
Q&As: Some of the top players in local industrial real estate talk deals, state of the market, challenges and what's next.
Friday, August 31, 2018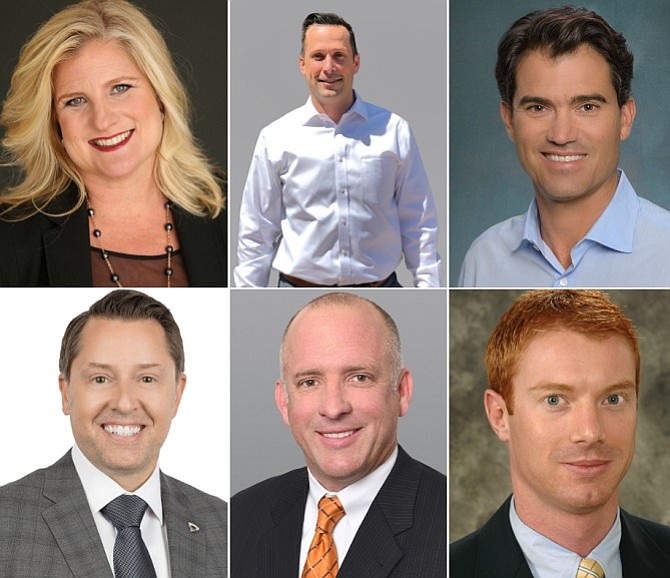 BRETT DEDEAUX
Title: Principal
Company: Dedeaux Properties
Projects: Dedeaux's company sold seven new buildings at 801-821 Echelon Court in the City of Industry to seven separate buyers for about $50 million. Earlier this year, the company sold a 266,400-square-foot cold storage facility in at 2652 Long Beach Ave. in Vernon for $57.8 million, or about $217 per square foot.
How has Dedeaux Properties contributed to the current state of the local industrial real estate market?
We determined that more than 50 percent of millennials were ordering groceries online. As a result, there was going to be a growing demand for cold-storage facilities strategically located in in-fill markets throughout Los Angeles. Over the past several years, we have developed and repositioned several cold-storage properties which are now quite a bit more valuable as institutions and related investors have recognized their strategic importance and value. The same is to be said for last-mile logistics facilities.
How long is this latest real estate boom expected to last?
Overall, we are planning for the next few years to remain healthy based on current market demands, lack of inventory, trends in e-commerce, a strong and diverse local economy, etc.
How would you characterize the difference between the local industrial real estate market before and after the Great Recession?
The Southern California market performed reasonably well in comparison to most U.S. markets during the recession. We were definitely the first out of the recession with building new product and achieving strong absorption. That caught the eye of large U.S. and international investors and got the L.A. area squarely on their radar for investment. As a result, there is more competition for industrial assets, which has driven up pricing and compressed cap rates.
BARBARA EMMONS PERRIER
Title: Vice chairman
Company: CBRE Group Inc.
Project: Perrier helped represent both sides in a $57.8 million, or $217 per square foot, purchase by LBA Realty of the Los Angeles Food Center, 2652 Long Beach Ave. in Vernon.
How has L.A. County's industrial real estate market – and perceptions of it – changed since you began your career?
For one, demand for industrial real estate has never been greater. Industrial property in Southern California, particularly the Greater Los Angeles area, is the most desired product class and location within the nation. All major investors and institutions want to be in the industrial logistics market here. Land prices have escalated to all-time highs, and there is a lack of Class A buildings, especially in infill locations. E-commerce is driving much of the demand.
For reprint and licensing requests for this article, CLICK HERE.
Prev Next