Deals & Dealmakers: L.A. Ties for Compass-Pac. U.
$200 Million purchase comes on heels of major Southland brokerage rollup
Friday, August 31, 2018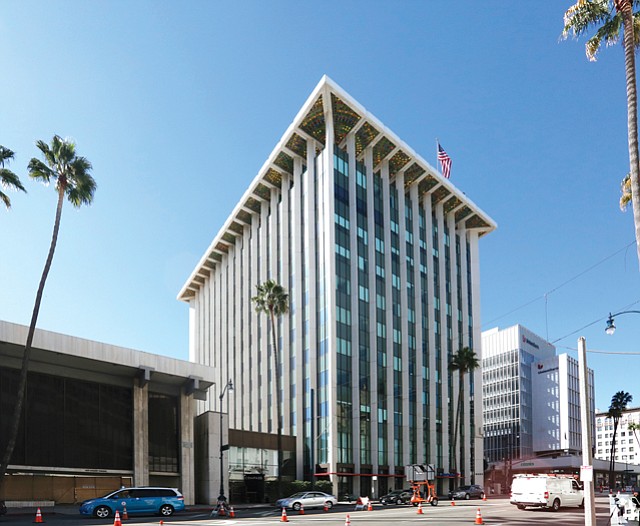 New York-based real estate firm Compass's announced purchase of Pacific Union International, a San Francisco-based residential brokerage, comes with some interesting ties to Los Angeles.
Neither of the deal principals are L.A.-based, but the transaction was brokered partly by Westwood-based investment bank CREO Montminy & Co., which represented Pacific Union. The purchase – which sources close to the deal have estimated to be in the $200 million range – also comes after a period of rapid expansion by Pacific Union into the Southland, with the firm rolling up more than a half dozen brokerages and escrow firms based here over the past three years.
CREO Montminy founder and Chief Executive Joel Montminy – who declined to confirm the acquisition price – told the Business Journal that the deal made sense for Pacific Union as a launchpad for continued growth.
"The firm has been growing rapidly – it had $14.1 billion in sales volume in 2017 – but it was facing the problem of how to continue growing," Montminy said.
One of the biggest pressure points for the company was keeping up with the investment in technology needed to keep its brokers competitive in the marketplace, which would have required an enormous capital expenditure.
So when Compass – a firm predicated on cutting edge real estate tech – swooped in, there was interest at Pacific Union, according to Montminy, who liked it to Amazon.com Inc.'s recent blockbuster purchase of Whole Foods Market Inc.
"Pacific Union believed that consolidation in the industry was inevitable and tech investment was so important," he said. "Compass is like the Amazon of the industry – they're incredibly well backed and just a formidable player – so it was a great fit."
Montminy said talks became serious in April and the parties quickly entered into an exclusivity agreement. The purchase moved relatively quickly despite the size and complexity of the transaction – partly out of necessity.
"It had to move quickly," Montminy said, "because with so many agents on both sides of the transaction, they were worried about potential leaks."
Montminy said the deal has the potential to help shape Compass's trajectory going forward. The firm already has raised more than $800 million in funding – including $450 million from Japan-based SoftBank Group Corp. – but this could be a further springboard.
"This is the type of news that a well-heeled, venture-backed company like Compass can leverage into a larger raise, or heads towards an IPO with," Montminy said.
Pacific Union was No. 2 on the Business Journal's 2018 list of residential brokerage firms ranked by 2017 L.A. County sales volume with $6.2 billion in sales.
High Times Presses On
The purchase of High Times magazine by a special purpose acquisition company has unraveled, but the publication's parent company High Times Holding Corp. still plans to go public.
Origo Acquisition Corp. announced in an Aug. 10 Securities and Exchange Commission filing that it will dissolve, four years after the company started and six months after Nasdaq Inc. delisted it for not consummating a merger within three years of its public offering.
Adam Levin's Oreva Capital has a controlling stake in High Times, and Levin announced last September that High Times would go public through Origo.
High Times stated in an Aug. 13 filing with the SEC that it would stick with a plan to go public, now without a special purpose acquisition company.
The company also noted it extended its Regulation A stock offering date until Sept. 12. Companies can sell shares to accredited and unaccredited investors alike under Regulation A, and can face less stringent reporting requirements than companies with traditional stock offerings.
High Times hoped to raise $15 million through the offering. A company spokesman reached Aug. 29 did not specify how much the company had raised so far, but he confirmed High Times believes it can go public in the next few weeks even without Origo's assistance.
The spokesman also said that another Oreva media property, Pride Media Group, was considering its own public offering. Pride owns Advocate and Out magazines.
Have a deal tip? Henry Meier can be reached at hmeier@labusinessjournal.com or at (323) 556-8321.
For reprint and licensing requests for this article, CLICK HERE.