LA Weekly Investor Sues Other LA Weekly Investors, Including Publisher
Monday, August 27, 2018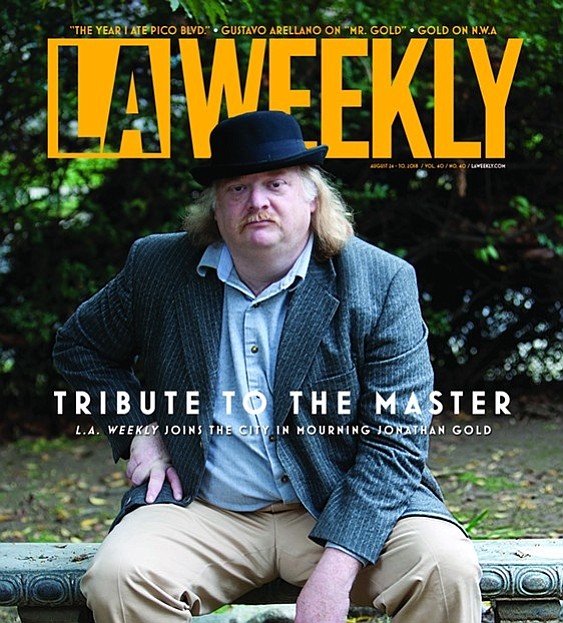 LA Weekly publisher Brian Calle is accused of "breathtaking incompetence, self-dealing and fraudulent intention" in a lawsuit filed Aug. 27 by David Welch, one of the investors who took over as LA Weekly owners last November.
It is the latest blow to LA Weekly, which has faced an ongoing boycott movement, cancelled its lucrative events schedule, and published a newspaper noticeably smaller in both editorial content and advertising.
Welch, a Los Angeles lawyer who specializes in the marijuana business, also lists as co-defendants the other Weekly owners, who refer to themselves as Semanal Media, but are incorporated in the state of Delaware as Street Media.
Welch calls for the dissolution of the investment group, stating that they have breached their fiduciary duty and contractual agreements.
Specifically, Calle, along with co- owners Wayne Gross and Steve Mehr, are accused of using Weekly staff and money to finance a social media company and advertising agency called Vanguard.
Also, Calle allegedly breached journalistic ethics by allowing Kurvana, a Santa Ana cannabis company that Calle works at as chief marketing officer, to both advertise in the Weekly and receive favorable editorial reviews from the publication.
Calle earns $120,000-a-year from Kurvana, according to the complaint, a sum on top of his $270,000-a-year annual pay from the Weekly.
Messages left with Calle Aug. 27 were not immediately returned.
Welch's lawsuit is filed by high-profile litigation attorney Patricia Glaser. It was filed in Los Angeles County Superior Court.
Media and entertainment reporter Matthew Blake can be reached at (323)556-8332 or mblake@labusinessjournal.com
For reprint and licensing requests for this article, CLICK HERE.