Diversity & Inclusion Summit 2018: The Business Case for Workforce Development
Custom Content by the Los Angeles Business Journal
Friday, August 24, 2018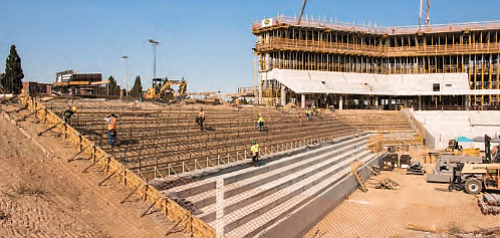 Los Angeles County continues to experience declining unemployment rates. According to the LA County Economic Development Corporation, unemployment in LA County is at its lowest rate since 2000. In fact, job growth was on a positive uptick during this same period. Despite these positive economic indicators, Los Angeles County job growth has not kept pace with the growing population. This imbalance is further exacerbated by a rising homeless population and lack of workforce readiness particularly for jobs requiring technical skills.
A strong workforce is critical in responding to the continued economic growth in Los Angeles County. However, workforce development goes beyond economic drivers. The intersectionality of a strong workforce, education, and opportunity can change the trajectory of an individual's life and, therefore, cannot be underestimated. Systemic issues within economically disadvantaged areas continue to hold opportunity at bay. As employers, what can we do? What should we do?
Workforce development has social, business, and community implications that impact the bottom line. Career readiness, especially for those living in lower socioeconomic areas, is not necessarily an attainable goal due to a lack of financial resources or access to programs and career information. Without career readiness resources, the cycleof hiring, or lack thereof, and economic impacts continue. Employers can work with workforce development organizations, such as 2nd Call, to access talent who are focused and committed to participating in an apprentice program for a variety of trades. Programs like those offered at 2nd Call and Flintridge Center positively impact the participants and the employers who hire the graduates by providing students access to living wage jobs and the opportunity for employers to hire trained workers. Workforce development is a hand up, not a hand out.
Workforce development benefits large and small businesses. Capacity building and scalability are key. Initiatives that build skill-set capacity and support at risk populations, such as those with a criminal record and foster youth, can be an integral component in reducing the rate of recidivism, increasing the likelihood this disadvantaged population can live independently, and providing employers with long-term access to a technically experienced workforce. The use of workforce development programs can be scaled larger or smaller depending on the needs of the business. Because most programs are community-based, the workers may live and work in their own communities which means the economic benefits and income generation from employers stays in the communities they serve. Ultimately a winning proposition is created for both businesses and local workers.
For reprint and licensing requests for this article, CLICK HERE.
Prev Next