Cal Poly-Pomona Picks Five Point for 300-Acre Plan
REAL ESTATE: Initial step on Lanterman development
Friday, August 24, 2018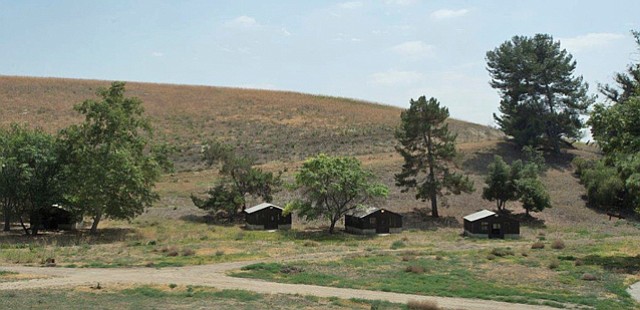 Five Point Holdings is in discussions to take over master development duties at a nearly 300-acre site on the eastern edge of Los Angeles County that's owned by California State Polytechnic University-Pomona.
The Aliso Viejo-based developer of the Newhall Ranch project in northern L.A. County, the Great Park Neighborhoods in Irvine and other large residential and commercial sites in the Bay Area was recently selected by Cal Poly Pomona to be its potential partner in the redevelopment of the Lanterman Developmental Center, a one-time residential health care facility that ceased operations in 2015.
The site is located about 30 miles east of downtown Los Angeles near the 10 and 57 freeways.
The largely rural property is close to the main campus of Cal Poly Pomona, which runs some 1,400 acres.
The university — one of two polytechnics in the California State University system — counts about 26,000 undergraduate and graduate students.
Cal Poly Pomona took over ownership of the Lanterman site in 2015, and last year began a process of requesting proposals as it sought potential development partners for the site.
Five Point beat out a handful of other undisclosed master developer candidates to get the university's nod, according to public records.
Cal Poly and Five Point now are in an exclusive negotiation process – a multi-month period during which the terms and scope of a potential development at the Lanterman site will be hashed out.
The site is expected to "have residential as well as commercial, and it will have student housing," Five Point Chief Executive Emile Haddad said earlier this month.
The Cal Poly project would take a place in Five Point's development pipeline, which currently includes the 15,000-acre Newhall Ranch project now underway with early-stage work. Five Point said this month that it remains on track to deliver developed homesites to builders sometime toward the end of 2019.
Newhall will ultimately include about 21,500 homes and 11.5 million square feet of commercial space.
More on horizon?
Other opportunities exist for Five Point along the lines of Lanterman, Haddad said during his company's latest quarterly earnings call on Aug. 13.
"We are in process of a couple of opportunities where ... (that) will come from people who will approach us to partner with them for redevelopment and repurposing of space," he said.
Haddad calls the Cal Poly Pomona selection of Five Point "a big statement in terms of a university picking us to be their selected developer on a parcel they own."
For reprint and licensing requests for this article, CLICK HERE.
Prev Next