Top Litigators in Los Angeles: JAMES ZELENAY
Custom Content by the Los Angeles Business Journal
Thursday, August 23, 2018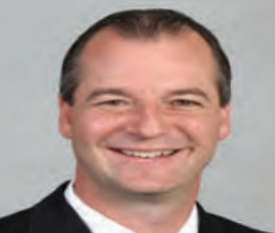 In his burgeoning False Claims Act and government-facing litigation practice, Jim Zelenay has represented clients across the nation, in various district and appellate courts, and has represented clients in the educational, financial, medical, pharmaceutical, constructing, accounting, telecommunication, insurance, and other industries. His practice focuses on government-facing litigation and investigations, and he has particular experience in whistleblower and False Claims Act litigation.
Recently, Zelenay's leadership helped secure the dismissal and affirmance of the then-longest running False Claims Act case in history (pending for 20 years) only eight months after Gibson Dunn was retained, based upon a theory the Gibson Dunn team developed and had not been advanced in the prior history of the case. The Gibson Dunn team with Zeleney's guidance secured the dismissal of a contentious whistleblower case filed against a member of a management entity of a hospital, setting a defense-positive trend for litigants in government facing litigation based upon what types of statements may be actionable in whistleblower litigation.
For reprint and licensing requests for this article, CLICK HERE.