Top Litigators in Los Angeles: RICHARD MARMARO
Custom Content by the Los Angeles Business Journal
Wednesday, August 22, 2018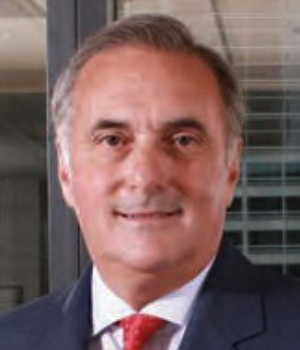 For more than 40 years, Richard Marmaro has earned the highest praise from clients, judges and peers for his substantial expertise in trying headline-grabbing cases on behalf of individuals and corporations, both nationally and internationally, in their most complex matters. He is the head of Skadden's West Coast SEC enforcement and white-collar defense practice and a fellow of the American College of Trial Lawyers and International Academy of Trial Lawyers.
Marmaro has tried numerous cases in federal and state courts around the country. He has defended individuals and corporations in all phases of complex civil, criminal and regulatory matters involving allegations of, among other things, insider trading, accounting and disclosure irregularities, violations of the Foreign Corrupt Practices Act, stock options backdating, tax fraud, federal and state health care law violations and corporate opportunity issues. Marmaro has represented Big Four accounting firms and their executives in civil, regulatory and criminal litigation, and has conducted internal investigations for accounting firms in SEC and Public Company Accounting Oversight Board (PCAOB) matters.
For reprint and licensing requests for this article, CLICK HERE.