Top Litigators in Los Angeles: MICHAEL DE VRIES
Custom Content by the Los Angeles Business Journal
Wednesday, August 22, 2018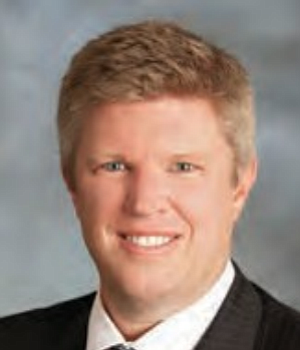 Michael De Vries is a go-to patent and intellectual property trial lawyer who handles complex, highstakes matters for companies like Cisco, Intel and Motorola Solutions. Known for his trial skills, creative litigation strategies and superior work ethic, De Vries has led some of the largest competitor cases in high tech in recent years, as well as high-profile trade secret litigation involving technology companies, and often handles cases on various fronts simultaneously in and outside the United States.
De Vries achieved victories for Cisco against Arista in multiple proceedings and trials. In two separate investigations, the ITC issued exclusion orders finding multiple Cisco patents infringed and prohibiting Arista from importing products into the United States. Kirkland also convinced the ITC that Arista engaged in widespread copying of Cisco's technology, and was an intentional infringer. The Federal Circuit affirmed the ITC's decision in September 2017 in the first case; appeals from the second are ongoing.
For reprint and licensing requests for this article, CLICK HERE.