Top Litigators in Los Angeles: GARY LINCENBERG
Custom Content by the Los Angeles Business Journal
Wednesday, August 22, 2018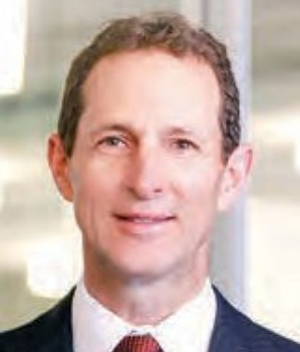 Gary Lincenberg concentrates his practice on the defense of whitecollar criminal prosecutions, government investigations and complex civil litigation. He is considered among the most experienced, trial-tested and skilled trial attorneys in the state. He has handled a wide variety of cases, including False Claims Act, FCPA, securities, investment, tax, real estate, banking, money laundering, money remitting, government contractor, economic espionage, export, health care, environmental, public corruption, program fraud, and intellectual property cases. Prior to joining Bird Marella 25 years ago, he served over six years as an Assistant United States Attorney.
Lincenberg is best known for his strategic approach to avoiding charges against his clients and for his superior skills at trial. Many white-collar defense attorneys rarely try a criminal case, and have never defeated the government at trial. Lincenberg has an extraordinary record of success at trial, including complete victories, or hung juries resulting in dismissals, in five of his last six criminal trials.
For reprint and licensing requests for this article, CLICK HERE.