State of Accounting - Points of View from the Accounting Leaders' Desks: How Technology and Innovation are Driving the Future of Accounting
Custom Content by the Los Angeles Business Journal
Wednesday, August 22, 2018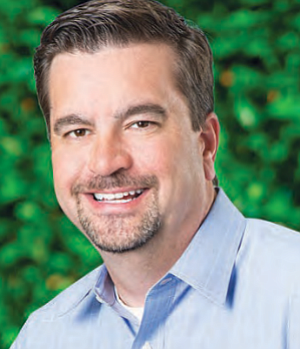 When you ask most people which profession is likely to transform the most in the future you may not expect to hear them answer "accounting."
The accounting profession is on the cusp of change like never seen before. If you listen to Barry Melancon, the head of the American Institute of Certified Public Accountants (AICPA), he believes the profession will change beyond recognition in the next five years. I am not alone in my agreement. Barry recently stated, "If we are willing to go beyond, to push on beyond the perceptions of what we do, we can create a profession that's aligned with where the world is headed."
What's driving this? The answer is technology. It is fundamentally changing how our clients do business. Our clients are consumers of information, and technology has enabled all of us to gain access to knowledge that was once considered off limits, or at least more difficult to acquire.
Some leaders in the profession have predicted robotics would eliminate or automate up to 40 percent of basic accounting work by 2020. Even a more conservative estimate of that percentage will greatly impact how the profession will change, and with it, the role and skill set of what we now call an accountant.
The proliferation of software applications has automated and improved many of the functions within a company's financial reporting system. Technology creates people and process efficiencies. Most technology- enabled accounting departments are run by fewer people, and those people can often have less formal training and education than historically required. This can be a plus for companies in achieving certain kinds of savings, but the risk is having accounting teams with under qualified resources. The role accountants need to play is not solely as technical experts, but also advisors in helping our clients interpret and action on data we collectively analyze to further results.
Information (both tax and GAAP) that was once held in research libraries at firms and gained through years of experience is now freely available on the Internet. That is a great thing to democratize knowledge. But again it requires the right ability to analyze and lead based on the accurate reading of today's "big data."
The sheer volume of data now available from the simplest of accounting systems provides insights that were not long ago only available to the most sophisticated companies. An abundance of data sounds like a good thing, but it's easy to get lost in the weeds unless there is clear direction on measures. Setting business objectives around the right KPIs to manage and monitor is a success game-changer. Firms of today and tomorrow must be prepared to coach and guide clients in these success metrics.
Prev Next
For reprint and licensing requests for this article, CLICK HERE.