State of Accounting - Points of View from the Accounting Leaders' Desks: Addressing Talent Challenges to Capitalize on Growth Opportunity
Custom Content by the Los Angeles Business Journal
Tuesday, August 21, 2018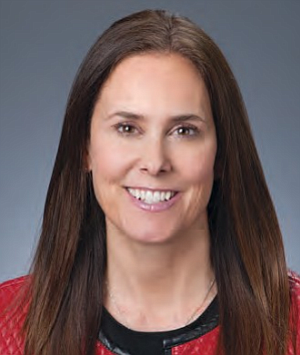 Business leaders find themselves now nearly halfway through an administration that ran on a platform of political disruption. Through that course of time, several new policies were introduced. Significant decisions on restricting global, multilateral trade agreements and a major overhaul of the U.S. tax code unlike anything businesses had seen in decades introduced uncertainty as well as opportunity as leaders worked to position business for success in the years to come.
When facing uncertainty and disruption, business leaders who act decisively with a calculated yet nimble plan forward can be well positioned to take advantage of emerging opportunities while mitigating risk. It's this management approach, among many other market factors, that has helped contribute to business growth in the greater Los Angeles area.
Historically the epicenter for the business of entertainment, L.A. has experienced growth across business sectors, mostly notably technology. Nicknamed "Silicon Beach," the coastal area north of Los Angeles airport is currently the third largest technology ecosystem in the United States, according to a Bixel Exchange report on the L.A. tech talent pipeline. Attracting and fostering innovation, the market has gained a reputation as one rich with opportunity for both young and established technology companies. Countless technology incubators, accelerators and tech corporations now call the Los Angeles area home. L.A. ranks number three nationally, in terms of the number of companies placed on Deloitte's Technology Fast 500 each of the last two years.
With industry growth comes uncertainty and challenges. Local business leaders need to quickly address the technology skills gap in the market in order to help sustain the current growth trajectory. Leaders who address the challenge head on may have the best opportunity to capitalize on growth. A thoughtful evaluation of the market factors that have contributed to the technology skills gap can uncover the factors most relevant to specific a business, enabling leaders to build a framework to help solve the issue.
Broadly speaking there are a few approaches to help close the technology skills gap: 1) looking within to align current talent with need and 2) supporting development of the external talent pool. Leaders should not overlook the expertise and talent that currently exists within their corporate walls. Large technology companies with a new or increased presence in L.A. that employ hundreds or thousands of tech employees around the world may already have access to the needed resources. However, recruiting talent from within often requires procedural or cultural changes to link disparate business functions such as strategy and talent management. Business leaders might consider breaking down barriers to internal mobility by fostering a culture where people are encouraged and expected to look internally for professional growth and new challenges.
For reprint and licensing requests for this article, CLICK HERE.
Prev Next