Everything You Need to Know About Employee Health Benefits
Custom Content from the Los Angeles Business Journal
Thursday, August 2, 2018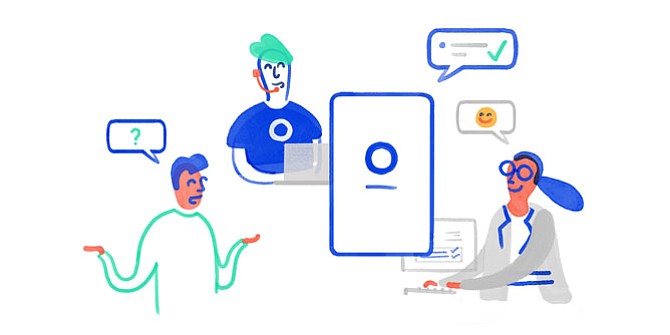 We get it. You didn't start a small business because you love dealing with operational tasks like benefits administration. You started a company to share your passion and talents with the world.
However…
For better or worse, running a successful business means keeping your employees happy. Today, that means providing your team with a great benefits package. And the most sought-after benefit is health insurance.
It's no small decision to offer employee health benefits. Even once you're sold on the idea, choosing the right plans, determining your contribution amount, and applying for coverage can feel like a dreaded exercise.
As with any complicated task, it helps to be prepared. Here's what you need to know about offering health insurance to your employees and what the process looks like.
Requirements for employee health benefits
The federal requirements for offering health insurance to your employees depends on your company's size. If you have fewer than 50 full-time equivalent employees, your business isn't legally required to offer health benefits. (See the next section for reasons why you should consider offering them anyway.) If you have 50 or more full-time equivalent employees, you're required to provide health insurance options that meet legally defined affordability and quality standards. If you don't, you'll owe an annual federal tax penalty.
Note: These requirements are enforced as part of the Affordable Care Act (ACA) and are subject to change as new health care policies become law.
5 reasons to offer health insurance as a benefit
Many small businesses choose to provide health insurance, even when they don't have to. A 2015 study from the Kaiser Family Foundation showed that 54% of surveyed companies with fewer than 50 employees provided health benefits to their employees.
There are a number of reasons why investing in health insurance may be a smart move for your business:
• Health insurance is the most requested employee benefit year after year. Recent surveys from Fractl, Monster, and Glassdoor all confirm the trend.
• A solid benefits package can aid recruiting efforts by making your offer more competitive. It can also motivate employees to stick with you longer, saving you wasted time and money from staff turnover.
• Contributions toward employee benefits are pre-tax.
• Preventive health care can help employees stay healthy and productive.
• When employees do get sick, they're more likely to get the treatment and prescriptions they need to recover quickly, reducing time missed from work.
For reprint and licensing requests for this article, CLICK HERE.
Prev Next