Everything You Need to Know About Employee Health Benefits
Custom Content from the Los Angeles Business Journal
Thursday, August 2, 2018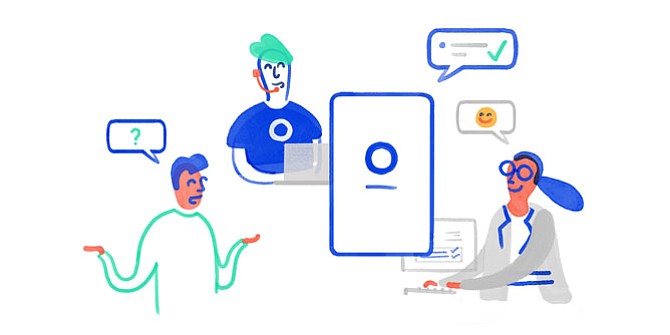 We get it. You didn't start a small business because you love dealing with operational tasks like benefits administration. You started a company to share your passion and talents with the world.
However…
For better or worse, running a successful business means keeping your employees happy. Today, that means providing your team with a great benefits package. And the most sought-after benefit is health insurance.
It's no small decision to offer employee health benefits. Even once you're sold on the idea, choosing the right plans, determining your contribution amount, and applying for coverage can feel like a dreaded exercise.
As with any complicated task, it helps to be prepared. Here's what you need to know about offering health insurance to your employees and what the process looks like.
Requirements for employee health benefits
The federal requirements for offering health insurance to your employees depends on your company's size. If you have fewer than 50 full-time equivalent employees, your business isn't legally required to offer health benefits. (See the next section for reasons why you should consider offering them anyway.) If you have 50 or more full-time equivalent employees, you're required to provide health insurance options that meet legally defined affordability and quality standards. If you don't, you'll owe an annual federal tax penalty.
Note: These requirements are enforced as part of the Affordable Care Act (ACA) and are subject to change as new health care policies become law.
5 reasons to offer health insurance as a benefit
Many small businesses choose to provide health insurance, even when they don't have to. A 2015 study from the Kaiser Family Foundation showed that 54% of surveyed companies with fewer than 50 employees provided health benefits to their employees.
There are a number of reasons why investing in health insurance may be a smart move for your business:
• Health insurance is the most requested employee benefit year after year. Recent surveys from Fractl, Monster, and Glassdoor all confirm the trend.
• A solid benefits package can aid recruiting efforts by making your offer more competitive. It can also motivate employees to stick with you longer, saving you wasted time and money from staff turnover.
• Contributions toward employee benefits are pre-tax.
• Preventive health care can help employees stay healthy and productive.
• When employees do get sick, they're more likely to get the treatment and prescriptions they need to recover quickly, reducing time missed from work.
Related Reading: Small, scrappy, and healthy: Workplace wellness tips for small businesses
How to pick the best health insurance plans
It would be awesome if choosing health insurance plans was as easy as choosing an internet provider. Sadly, that's not the world we live in. Picking plans requires careful consideration of a number of factors that impact your business and your employees.
A few things to consider while evaluating potential health insurance plans are:
• Network coverage: Does the insurer's network include highly-rated medical centers and doctors? Does it have providers covering a variety of medical specialties? Are there doctors close to where your employees live? Does it include doctors your employees already have relationships with? These questions will be top-of-mind for your staff.
• Costs for you: Insurance plan premiums impact how much you'll end up contributing toward your employee's coverage. They also impact how much employees will have to pay out-of-pocket for health care throughout the year.
• Costs for employees: While low-premium plans can reduce costs for you, they often come with higher copays, deductibles, and out-of-pocket expenses for your employees. Depending your staff's health needs, you'll want to weigh the pros and cons of different plans accordingly.
• Customer service: Poor customer service experiences with a health insurer can frustrate your employees—and cause headaches for you during open enrollment. Make sure to choose an insurance provider with a reputation for good service. Some insurers even offer health care coordination on top of traditional help services.
• Plan design: Each insurance company offers plan options that follow different designs. They often include different blends of premiums, deductibles, copays, and coinsurance. The schedule of benefits (e.g. what's covered and not covered) varies as well. Some are specifically designed to work with Health Savings Accounts (HSAs).
• Wellness perks: Not all health insurance plans are created equal when it comes to wellness benefits—and those are the ones all of your employees can use year-round. Look for extra perks such as telemedicine, gym reimbursements, fitness rewards, and free classes.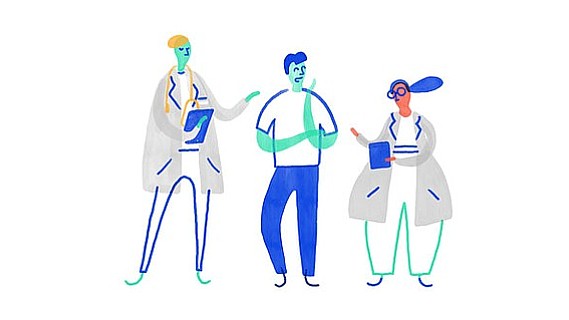 Choosing your benefits contribution amount
According to Kaiser Family Foundation's 2015 Health Benefits Survey Employer, surveyed employers covered an average of 83% of individual premium costs and 72% of family premium costs. But it's up to you to determine how much to contribute to your employee's health benefits. Other factors to consider include:
• Number of covered employees: More employees = more money spent on contributions.
• Overall benefits and compensation package: A higher salary can offset premium costs, and a more robust benefits package may compensate for smaller contributions on health insurance.
• Insurance plan underwriting: Some states require a minimum employer contribution for group plans.
Where to buy health insurance
If you want to buy desks for your employees, you go online and order them. If you want to buy health insurance for your employees, it's a little more complicated. The five primary ways to get health insurance are:
• Through an insurance broker.
• Through a web broker such as eHealth.com or SimplyInsured.com.
• Through a payroll or HR platform, such as ADP, Gusto, or Zenefits.
• Through a Professional Employer Organization (PEO) such as Trinet or JustWorks.
• Through an insurer directly.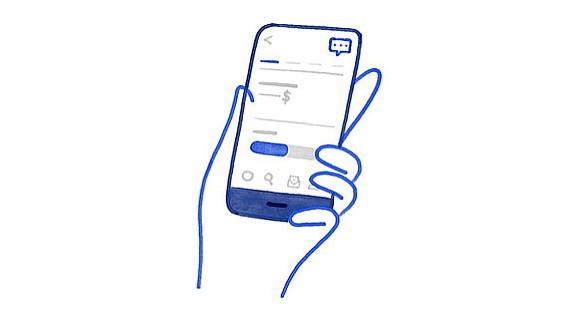 An overview of the application process
Every health insurance company has requirements your company and employee base must meet in order to qualify for coverage. This qualification process starts with an application. Here's how it works:
• Step 1: Gather the documents you need to submit with your application. These documents vary by insurer, state, and company size. Generally, you'll need applications or waivers for all eligible employees, and your Quarterly Wage and Tax Statement or other payroll documentation.
• Step 2: Your broker submits the application to the insurer.
• Step 3: The insurer's eligibility team reviews the application.
• Step 4: If your group is approved, you'll owe your first payment. Once the payment is received and your plan start date rolls around, your insurance coverage will begin.
• Step 5: The insurer mails ID cards to employees.
Final recap
Evaluating, signing up for, and administering employee health benefits may sound like a pain, but a little effort up front can have a big impact on your employees' wellness, productivity, and loyalty. If you do your research and choose plans wisely, you have the opportunity to provide security for employees and peace of mind for you and your business.
In the market for health insurance? Check out the small group plans offered by Oscar Health, winner of this year's LA Business Journal's Leader in Health Care award. See the Oscar for Business page for more details.
For reprint and licensing requests for this article, CLICK HERE.