Locals Part of Broad Range on Neuroscience R&D
Nine bioscience firms in various stages on 15 different treatments
Friday, April 27, 2018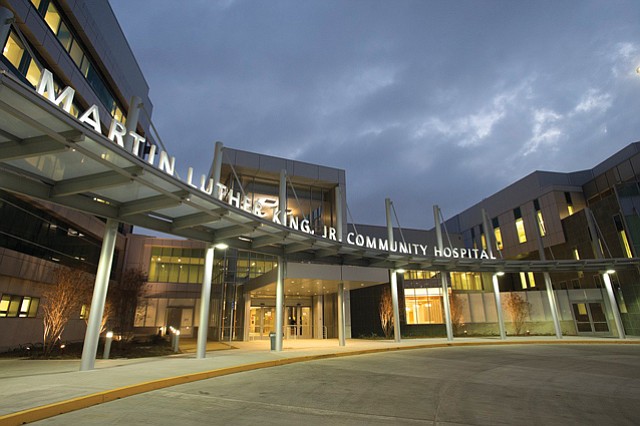 Nine Los Angeles-area bioscience companies are developing 15 potential treatments for brain diseases and disorders that impact a growing population of aging Americans, according to a national industry report released this month.
The treatments are among the more than 500 new medicines being developed to treat neurological disorders that affect one out of three Americans nationwide, according to a study released by the Pharmaceutical Research and Manufacturers of America, a Washington D.C.-based trade group.
The L.A. contingent accounts for about 10 percent of the overall effort in California, where 128 brain medicines are being developed statewide, including treatments for Alzheimer's disease, Parkinson's disease, multiple sclerosis, glioblastoma, migraine headaches, stroke and epilepsy.
The Los Angeles-area companies include Grifols of El Sereno, Amgen Inc. in Thousand Oaks, Genervon Biopharmaceuticals of Pasadena, Epitopoietic Research Corp. of Pasadena, NantKwest Inc. in Culver City, ImmunoCellular Therapeutics Ltd. of Westlake Village, NeOnc Technologies Inc. of West Hollywood, Oncotelic Inc. in Agoura Hills, and Capricor Therapeutics Inc. of Beverly Hills.
Nearly 100 million Americans are affected by more than 1,000 such neurological disorders at an annual cost of $800 billion, according to the PhRMA. The cost is expected to increase as the number of Americans aged 65 years and over is expected to nearly double to 83.7 million by 2050.
Honors for MLK Community
Martin Luther King Jr./Drew Medical Center was closed 11 years ago after gaining a dubious reputation as the "Killer King" of South Los Angeles.
Now, its $300 million replacement, Martin Luther King Jr. Community Hospital, has been rated among the best in the nation for its high-tech infrastructure.
HIMSS Analytics, a health care research firm based in Vermont, has awarded the 131-bed hospital its highest rank for electronic medical record system use – a rating earned by only 6.4 percent of hospitals in the U.S.
Its digital record system, conceived before the new hospital opened in 2015, can coordinate patient health with all providers to cut-down on unnecessary appointments to create a collaborative, connected system of care.
"We opened three years ago as a 'wired" hospital," said Tobey Robertson, spokeswoman for the Willowbrook acute-care hospital. "From the very beginning, it was always our mission not only to replace a hospital, but to bring the finest, state-of-the-art technology and patient care."
Feds Back LA BioMed
LA BioMed will include $800,000 in equipment paid for by Uncle Sam when its bioscience incubator for startup companies opens this year.
The U.S. Department of Commerce announced April 23 it would issue a $788,774 grant to the 66-year-old research facility on the Harbor-UCLA Medical Center campus in Torrance.
The 18,000-square-foot incubator, to be housed within a new four-story $63-million research laboratory, is expected to open in December.
Officials from the Department of Commerce Economic Development Administration say startup companies need tools to grow and thrive and boost employment prospects across the region.
Biotech Boosters
Biotechnology industry advocates have been reaching out to encourage Los Angeles students to pursue careers in science.
The Southern California Biomedical Council, an industry trade group, last week named a winner for its Southern California BioGENEius Challenge.
Maggie Chen, a senior at Canyon Crest Academy in San Diego, received a $1,250 R&D Award by SoCalBio committee for her bioscience poster out of hundreds shown at the California Science & Engineering Fair last week in Exposition Park.
Chen, whose work focused on nanotherapeutics, will represent the region during a global contest this June at the BIO International Convention in Boston.
Biocom, another industry trade group, also has been boosting local science education.
The San Diego-based life science association, with an office in Los Angeles, has supported The City of STEM Science Festival, held at two L.A. County locations.
Staff reporter Dana Bartholomew can be reached at dbartholomew@labusinessjournal.com or (323) 556-8333.
For reprint and licensing requests for this article, CLICK HERE.