Hotel Demand Breeds New Supply
HOSPITALITY: Market absorbs 10,800 new rooms
Friday, April 27, 2018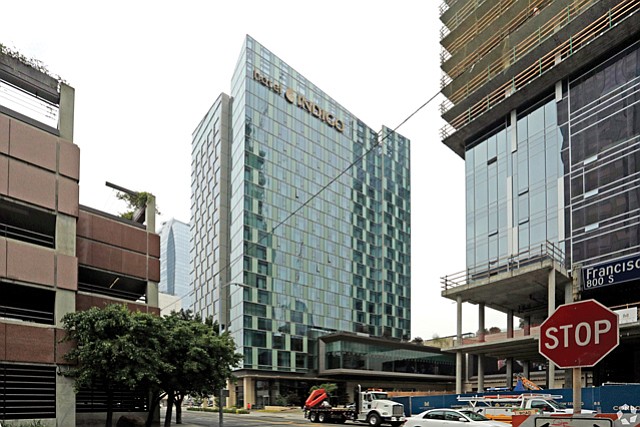 A strong economy and robust tourism sector continues to spur a boom in hotel construction locally, a trend that had Los Angeles County leading the state last year in terms of new rooms.
Roughly 40 percent of the nearly 10,800 hotel rooms that came online in California in 2017 were located in L.A. County – the most in the state, according to a report by the Irvine-based Atlas Hospitality Group.
The county also led the state with more than 5,300 hotel rooms under construction, according to Atlas, enough to make a return to the top spot likely when this year closes.
Demand has remained sufficiently brisk to keep hotel general managers happy with the additions to the market's overall inventory, viewing it as an overall positive that creates more opportunities for conventions or visitors who previously might have been priced out of staying at a local hotel or who found all the rooms booked up.
"Newly opened hotels actually have a positive effect on the overall market because the more hotel rooms we have to offer collectively, the more we attract larger conventions and conferences," said Jimmy Wu, general manager of downtown's 683-room Millennium Biltmore Hotel, which came in at No. 8 on the Business Journal's list of the county's top hotels as ranked by room count, with a minimum of 186.
Add to that the renaissance of downtown Los Angeles and Hollywood as newly attractive go-to work-and-play destinations for visitors, business travelers and even locals looking for entertainment at or near hotels – and it's the strongest hotel market in recent memory.
"We're probably eight years behind where we should be," said Mark Davis, general manager of Hilton Los Angeles/Universal City, which is ranked at No. 18 with 495 rooms, but has plans to add 300 more. "But the good news is we're getting there."
The construction is coming as the county prepares for several major events in the upcoming decade and the accompanying participants and fans: the 2020 Major League Baseball All-Star Game, the 2022 Super Bowl and the 2028 Summer Olympic Games.
Downtown surge
Downtown Los Angeles has become the symbol of the county's hotel boom.
Over the last two years, hotel revenue per available room – the money that the hotel takes in on each room – has increased roughly 23 percent to $180, according to Kelli Snyder, a senior associate at Cushman & Wakefield.
The biggest and splashiest addition to the county's hotel market last year was No. 5 on the Business Journal's list of top hotels, the 889-room InterContinental Los Angeles Downtown at the city's tallest structure, the Wilshire Grand Center, at 900 Wilshire Blvd.
Prev Next
For reprint and licensing requests for this article, CLICK HERE.