New Electric Buses at LAX
Friday, April 20, 2018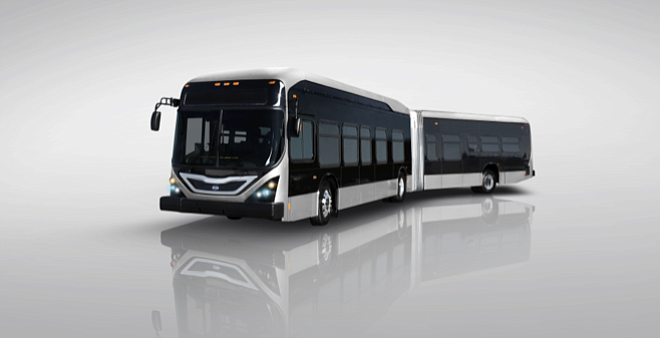 The L.A. Board of Airport Commissioners approved a $23.7 million purchase of new 60-foot electric buses that will be used to transport passengers between terminals on the airfield.
Los Angeles International Airport's current airfield bus fleet consists of 26 buses of which 14 are diesel-fueled and are over 20 years old. The board's approval will replace all 14 diesel-fueled buses with electric buses, and add six more electric buses to its airfield bus fleet for a total of 32 buses, officials said.
"With the introduction of these new electric buses, LAX will have the largest fleet of electric airfield buses at an airport in the world, transporting us to a cleaner and quieter busing future," said Michael Christensen, Deputy Executive Director for Facilities Maintenance and Utilities at Los Angeles World Airports, in a statement.
The electric buses will be supplied by BYD, a Chinese-owned manufacturer with operations in Lancaster.
In 2017, LAX's bus operations transported more than 2.4 million passengers in over 53,000 bus trips, officials said.
Manufacturing and trade reporter Shwanika Narayan can be reached at snarayan@labusinessjournal.com or 323-556-8351. Follow her on Twitter @shwanika.
For reprint and licensing requests for this article, CLICK HERE.