Focus on Orthopedics and Sports Medicine: Physicians and Patients Should be Aware of the Potential Benefits and Risks Associated with Biologic Treatments for Osteoarthritis
Custom Content by the Los Angeles Business Journal
Monday, April 9, 2018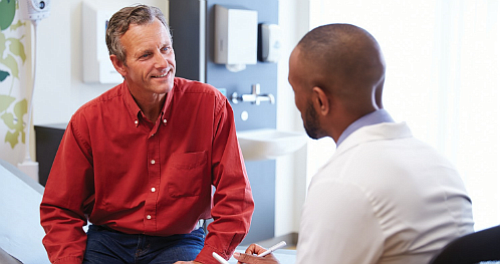 Biologics may lack the efficacy and safety of traditional orthopaedic treatments
The American Academy of Orthopaedic Surgeons (AAOS) Board of Directors approved a new "Use of Emerging Biologic Therapies" position statement urging orthopaedic surgeons and patients to be fully aware of the risks and benefits of stem cell and other biologic treatments for musculoskeletal joint conditions.
The development and use of biologics has expanded within orthopaedics over the past decade with some products reaching the market without extensive research or data. Biologics are treatments isolated or derived from natural sources—human or animal stem cells or tissues, or other microorganisms—through innovative technologies. Common biologic treatments include the injection of platelet rich plasma, a patient's or donor's blood heavily concentrated with platelets, into an osteoarthritis infected joint. Biologics also are used to repair damaged cartilage. Through a process called autologous chondrocyte implantation, healthy cartilage cells are removed from a patient, altered in a lab, and then implanted into a patient's damaged cartilage to help spur regrowth.
"While gaining in popularity, and providing relief for some patients, biologic treatments may lack the demonstrated safety and efficacy of many traditional orthopaedic therapeutics," said J. Tracy Watson, MD, chair of the AAOS Biologics Committee. "The Academy wants to make sure that doctors and patients are making informed treatment decisions, based on the most current research and product indications."
The AAOS "believes that surgeons should be cognizant of the risks, benefits, regulatory status and labeled indications of the products they use," according to the new statement. Two additional Academy guidelines are referenced in the new statement: Orthopaedic Surgical Consent and Standards of Professionalism, which reinforces the role of the orthopaedic surgeons in fully informing patients of the risks and benefits of various treatments, including biologics, and securing patient consent before moving forward with a particular modality.
Finally, the new statement recommends that orthopaedic surgeons and their affiliated hospitals and clinics/organizations participate in orthopaedic registries and other data collection systems to provide much-needed data on the efficacy of biologic treatments.
For reprint and licensing requests for this article, CLICK HERE.