L.A. Entrepreneur Program Adds Manufacturing
Mayor's office intends to boost industry in region; virtual advice in store
Friday, April 6, 2018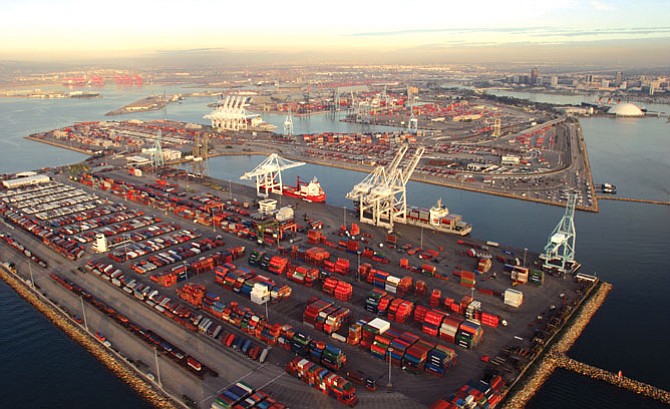 Make it in LA, a nonprofit spun out of the entrepreneur-in-residence program at the Los Angeles mayor's office, is accepting applications for a new program that aims to help businesses manufacture here.
The goal is to build on L.A.'s standing as the focal point of the country's largest manufacturing hub in the nation, either by aiding companies already here or drawing newcomers.
The "Catalyst Program" will aim to help businesses that find it difficult to navigate the local manufacturing ecosystem but are ready to bring their products to market.
"Anyone, any founder or chief executive of a business who wants to manufacture in L.A. is encouraged to apply," said Krisztina Holly, founder of Make it in LA.
Once accepted into the program, the Catalyst fellows will have access to exclusive workshops, expert advice, factory tours, and access to other programming and services, Holly said.
It's less incubator-esque and more "forming a community with experts and targeting support to where it's needed," Holly said.
A lot of the advice and mentoring will be on a virtual basis, she added.
The program was prompted in part by a study released in June 2016 that Holly helped conduct while serving as an entrepreneur-in-residence at the mayor's office. The study found that 57 percent of all factories in Los Angeles County had excess capacity and were eager to connect with new customers, but the vast and fragmented manufacturing ecosystem was often hard for emerging businesses to navigate and find those resources.
Local experts who have been tapped to be the "catalysts" include Sean Scott, chief executive of local shoe brand Comunity, Adrienne Lindgren, manager of business development at the mayor's office and Tracy Gray, founder of venture capital and advisory firm, 22 Fund, among others.
Make it in LA's website says that Catalyst fellowship selections will be based on four main criteria: Team, product, company's readiness, and the fit between their need and the program's expertise and resources.
The deadline to apply is April 15 with fellows expected to be announced sometime in May.
Zero Emissions Port Project
A pilot project for zero-emission cranes and other cargo handling equipment was officially launched last Wednesday at the Port of Long Beach's Pacific Container Terminal at Pier J.
The year-long pilot project is a collaboration between the Port of Long Beach, Southern California Edison Co. and the California Energy Commission. The funding for the project comes primarily from a $9.7 million grant by the California Energy Commission.
The pilot aims to bring 25 vehicles that are zero- or near zero-emissions to Port of Long Beach marine terminals for one year to test their performance in a real-world setting, port officials said.
"This project is another example of the goods movement industry, equipment builders, utilities and public agencies stepping up to reach for the goal of zero emissions," Mario Cordero, Port of Long Beach executive director, said in a statement. "Today, you can see how everyone is coming together to meet that challenge."
Plans include the conversion of nine diesel-electric cranes into fully electric equipment at one terminal; the purchase of 12 battery-electric yard tractors for two more terminals; and the conversion of four liquified natural gas trucks into plug-in hybrid-electric trucks, port officials said.
The pilot is part of a plan to make all terminal equipment zero-emission by 2030. Last November, the Boards of Harbor Commissioners for both the Port of Los Angeles and the Port of Long Beach unanimously approved an update to their joint environmental initiative, the Clean Air Action Plan. The plan also mandates that the ports' entire trucking fleet be zero-emission by 2035 and calls for expanding the use of on-dock rail with the goal of moving 50 percent of all cargo leaving the ports by that mode of transportation.
The ports' action plan was instituted in 2006 and lays out strategies to address the challenge of reducing harmful emissions from port-related sources including ships, trucks, cargo handling equipment, locomotives and harbor craft.
Port officials said that the cost to implement the goals approved in the action plan will fall between $7 billion to $14 billion. Some of the cost is expected to be passed on to the larger port supply chain – for example, truckers will likely have to pay for at least some of the cost for new zero emission vehicles.
Staff reporter Shwanika Narayan can be reached at snarayan@labusinessjournal.com or (323) 556-8351.  
For reprint and licensing requests for this article, CLICK HERE.