Banking Overdraft App Raises $13.3 Million
Dave Inc. investors include Mark Cuban, adds new features
Friday, April 6, 2018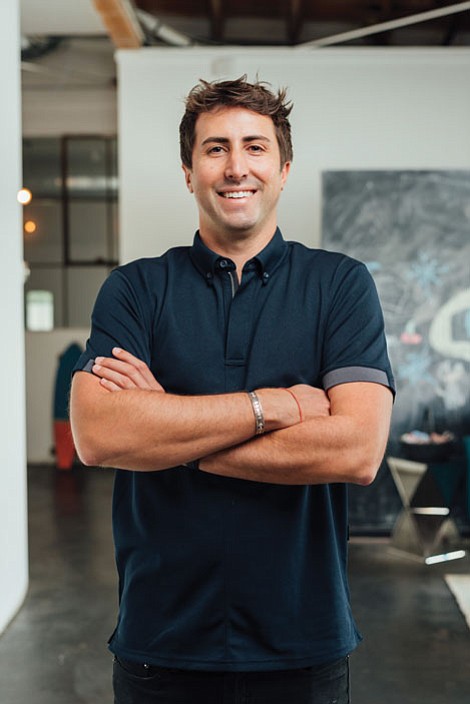 Mid-city based Dave Inc. launched last April as a personal budgeting app, competing in a crowded mobile banking space.
The year-old company seems to have carved out a foothold, announcing last month a $13.3 million Series A round, led by venture firm Section 32 and investor Mark Cuban, who also took a seat on the board.
Dave Inc.'s menu of services is linked to users' checking accounts, and recently added a feature that automatically transfers up to $75 when one is at risk of overdraft fees. Dave Inc. gets paid back automatically when the user gets his or her next paycheck. The transfer is akin to an interest-free $75 loan to avoid overdraft charges, something 39 million Americans faced in 2017.
Dave Inc. has 27 employees and 500,000 users who pay $1 a month for the service, according to Chief Executive and co-founder Jason Wilk. Wilk said 70 percent of their users are in college or college educated, and between ages 18 and 34.

"Our three founders over-drafted our bank accounts quite often in college," Wilk said. "This was a pretty low-hanging fruit problem we thought we could solve with technology."
Wilk said the two main reasons people accrue overdraft fees are a lack of awareness of their upcoming bills, as well as coming up short just days before payday.
"Overdraft fees cost Americans tens of billions of dollars every year," Wilk said. "With these enhancements, consumers can avoid these costly charges and be in a better position to manage their finances."
Wilk added the company has saved users $10 million in overdraft fees since inception.
There are many other personal finance apps, but no one else is doing the hybrid approach of budgeting along with overdraft protection, according to Wilk. He said the long-term goal is to replace commercial banking apps, and they are thinking about competing directly with banks themselves.
L.A. Tech Jobs Up
Los Angeles County added 5,690 tech jobs in 2017, bringing the total to 501,900, according to a report published by the non-profit Computing Technology Industry Association (CompTIA).
The total represents 7.4 percent of the overall Los Angeles workforce, and cuts across 14,798 firms.
The report shows the average tech wage is $119,270 compared to the $60,950 average for the workforce as a whole. Overall, the study estimates the tech industry has an economic impact of $80.9 billion, representing 9.4 percent of the L.A. economy.
Prev Next
For reprint and licensing requests for this article, CLICK HERE.