The Money Book: Raul Anaya
Commercial Banks
Tuesday, September 26, 2017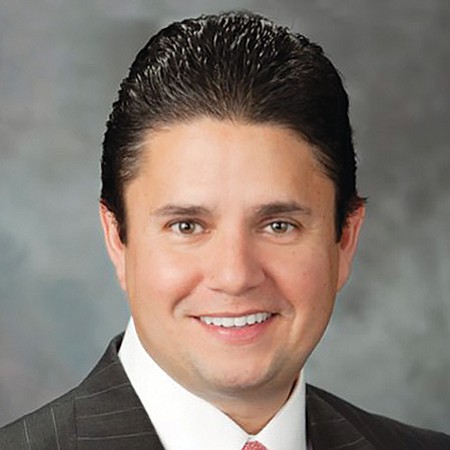 Bank of America
President, Greater Los Angeles
Years with firm: 18
Assets under management: $564 million (companywide)
Raul Anaya serves as Bank of America's enterprise leader for the greater L.A. region. He continues to have direct responsibility for the bank's global commercial banking group for the Pacific Southwest region, consisting of California, Nevada, Arizona, and Utah. Previous experience includes managing the global commercial banking groups for various Bank of America markets, including San Antonio and South Texas (1999-2001), Arizona (2002-05), and the greater L.A. market (2005-15). Anaya helps integrate Bank of America business lines so that the institution can deliver a wider range of global financial services to more individuals and businesses locally. He also oversees corporate social responsibility activities including philanthropic giving, community development lending and investing, environmental initiatives, diversity efforts, arts and culture projects, and employee volunteerism for the 13,000 bank associates located in the greater L.A. area. Anaya earned his BBA in finance from the University of Texas in Brownville.
Return to The Money Book index
For reprint and licensing requests for this article, CLICK HERE.