The Money Book: David Cohen
Family Offices & Wealth Managers
Tuesday, September 26, 2017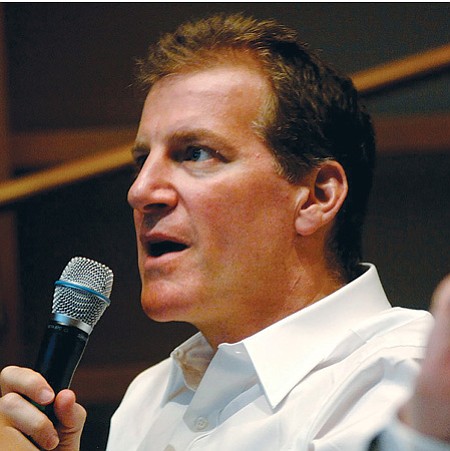 Karlin Asset Management
Chief Executive, Chief Investment Officer
Years with firm: 12
Assets under management: $1.5 billion
David Cohen has more than 25 years of principal investing experience in public and private securities, real estate, and private equity. He spent nearly a decade in senior executive positions with one of the largest private companies in the nation. He also served as a principal in a $16 billion alternative investment firm and began his career as an investment banker and derivatives specialist at Lazard Frères & Co. in New York. Cohen holds a master's in philosophy from Cambridge University as well as a BS in engineering from Boston University, summa cum laude. He completed graduate work at Sydney University as a Rotary Foundation scholar. Cohen serves in executive leadership roles or board positions with a variety of nonprofit organizations in the areas of education, public policy, medical research, and animal welfare. He is a frequent speaker on distressed investing, risk management, asset allocation, and contrarian thinking.
Industry specialization: Public securities, real estate, direct lending, natural resources.

Return to The Money Book index
For reprint and licensing requests for this article, CLICK HERE.