L.A. Biotech's Summer Sizzle
HEALTH CARE: Approvals, big deal boost sector's local profile.
Saturday, September 23, 2017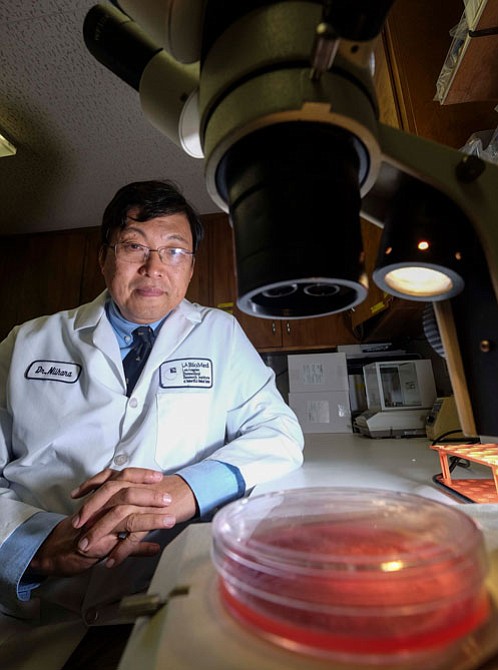 The federal go-ahead for Torrance-based Emmaus Life Sciences Inc. to produce a sickle-cell anemia drug came on July 7.
Then came the July 17 green light for Puma Biotechnology Inc. of West Los Angeles to sell its tent-pole drug, which targets a stubborn form of breast cancer.
Those approvals were followed about a month later with Gilead Sciences Inc.'s $11.9 billion deal for Kite Pharma Inc. of Santa Monica, which is close to approval on another cancer treatment.
Any one of those events would have been big news for the L.A. biotech market, but the trifecta has industry watchers calling this past summer a blockbuster.
"We have definitely been celebrating these announcements," said Dina Lozofsky, executive director of the L.A. office for Biocom, a San Diego-based advocacy group for life-sciences businesses. "Progress – more evidence that the L.A. biotech industry has a place on the world stage."
The L.A.-area life-sciences marketplace is a $40 billion industry comprising roughly 600 companies and employing 70,000 people, according to Biocom. Major employers include drug manufacturer Amgen Inc., which is headquartered in Thousand Oaks; Grifols Shared Services, which produces blood plasma medicine at a plant in El Sereno; and Culver City's NantBio, Dr. Patrick Soon-Shiong's oncology outfit. The life-sciences industry in Los Angeles also includes medical device makers and diagnostics companies, research and developments services as well as medical equipment wholesalers.
About 100 of the 600 life-sciences outfits here are biomedical firms that strive for breakthroughs in cellular and molecular biology, according to industry watchers. Half of that subset works on therapeutic cures for such diseases as sickle-cell anemia and cancer.
The regional base matters to companies such as Emmaus, whose new product, Endari, received the first Food and Drug Administration approval for a drug to treat sickle-cell anemia in nearly 20 years.
"What we want to do is to develop this drug in Los Angeles," said Emmaus founder Dr. Yutaka Niihara, the company's chief executive. "I want people to know that we can do that here within the Los Angeles County public hospital system."
Path to profit
The three recent deals will likely help the L.A. biotech scene continue to grow.
The FDA approval of Emmaus' sickle-cell treatment comes after a quarter-century of dedicated research. Endari's market potential could surpass $1 billion in annual revenue and help treat 100,000 U.S. patients and up to 25 million people worldwide, according to Niihara, who declined to disclose the company's current revenue.
Prev Next
For reprint and licensing requests for this article, CLICK HERE.